This week in the Law Library, we're teaching statutes, and legal technology. We're also recognizing Law Student Mental Health Awareness Week, recognizing October as National Domestic Violence Month and National Cybersecurity Awareness Month, continuing our celebration of National Hispanic Heritage Month, and previewing oral arguments at the Ohio Supreme Court and United States Supreme Court.
This Week's Research Sessions
Monday, October 4, 2021
Legal Research & Writing for LLM Students
Shannon Kemen, Legal Technology & Research Instructional Services Librarian
Room 303
8:00am – 9:20am
Researching Statutes
Lawyering I, sec. 2
Ron Jones, Electronic Resources Instructional Services Librarian
10:40am – 12:05pm
Room 104
Researching Statutes
Lawyering I, sec. 1
Ron Jones, Electronic Resources Instructional Services Librarian
1:30pm – 2:55pm
Room 100A
Researching Statutes
Tuesday, October 5, 2021
Technology in Law Practice
Shannon Kemen, Legal Technology & Research Instructional Services Librarian
Room 208
11:10am – 12:05pm
Thursday, October 7, 2021
Technology in Law Practice
Shannon Kemen, Legal Technology & Research Instructional Services Librarian
Room 208
11:10am – 12:05pm
Featured Study Aids
Best Friends at the Bar: The New Balance for Today's Woman Lawyer, available through the Wolters Kluwer study aid subscription, candidly addresses the problems unique to women in the practice of law and provides practical, helpful advice and solutions. This companion to Best Friends at the Bar: What Women Need to Know about a Career in the Law is based on research, the author's experience, and interviews with women attorneys who have successfully made the transition from one practice setting to another. These women, many with national reputations, tell their stories in their own compelling words.
A Short & Happy Guide to Being a Law Student, available through the West Academic study aid subscription is a must-read whenever worry or doubt creep in. In this volume you will find essential wisdom for the study of law and life. Learn from the unprecedented ten-time recipient of the Professor of the Year award how to be your best in and out of class, how to prepare for exams, how to succeed on exams, how to put your best foot forward in a job interview, how to find teachers to inspire you, what to do in classes that leave you uninspired, how to cope with stress and how to create value in everything you do.
The Zen of Law School Success, available through the LexisNexis Digital Library study aid subscription, offers a comprehensive approach to succeeding in law school. Zen is about simplicity, balance, knowing your universe, knowing yourself, and staying focused on the path to enlightenment. Similarly, these principles should be the foundation for success in law school, and this book details how to put these principles into practice in order to maximize your ability to have a successful law school career.
Featured Guide
Focus, resilience, balance and overall wellness are essential to a successful and fulfilling experience as a law student and as an attorney. This guide will provide you with resources to help you throughout your time in law school and as you practice law.
Featured Book
Law Stacks KF287 .Y68 2018.  Each year, over 40,000 new students enter America's law schools. Each new crop experiences startlingly high rates of depression, anxiety, fatigue, and dissatisfaction. Kathryne M. Young was one of those disgruntled law students. After finishing law school (and a PhD), she set out to learn more about the law school experience and how to improve it for future students. Young conducted one of the most ambitious studies of law students ever undertaken, charting the experiences of over 1000 law students from over 100 different law schools, along with hundreds of alumni, dropouts, law professors, and more. How to Be Sort of Happy in Law School is smart, compelling, and highly readable. Combining her own observations and experiences with the results of her study and the latest sociological research on law schools, Young offers a very different take from previous books about law school survival. Instead of assuming her readers should all aspire to law-review-and-big-firm notions of success, Young teaches students how to approach law school on their own terms: how to tune out the drumbeat of oppressive expectations and conventional wisdom to create a new breed of law school experience altogether. Young provides readers with practical tools for finding focus, happiness, and a sense of purpose while facing the seemingly endless onslaught of problems law school presents daily.
Featured Video
As lawyers, we are taught to be problem identifiers and solvers, adherents to logical analysis to create resolution for complex emotional and business issues. And yet, as a profession, we face significant problems in our own population with mental health and substance abuse. The problems of depression, anxiety, and substance abuse reach across all tiers of our profession. The Center on the Legal Profession and the Office of Student Affairs of Stanford Law School sponsored this panel discussion led by Professor Joe Bankman and featuring Ms. Zimmerman, Professor Andy Benjamin of University of Washington, and Patrick Krill, former practicing attorney and now mental health consultant.
Law Student Mental Health Awareness Week

October 4 – 8 is Law Student Mental Health Awareness Week. You, the law student, are not alone in struggles with mental health. Seeking help is not a sign of weakness, but rather a sign of strength.
College of Law Events
Monday, October 4, 2021
Students, faculty and staff are invited to join the ABA Commission on Lawyer Assistance Programs (CoLAP) for a Depression and Suicide Prevention Essentials webinar at 1pm. Attorneys and Judges handle a litany of legal problems and stressors every day. These stressors begin in law school and continue throughout practice- brought about by long hours and the pressures of handling all the matters that come along with being part of the legal profession. The evidence is clear that attorneys need to focus more on their personal well-being. The ABA is hosting this essential program in the week leading up to World Mental Health Day to draw attention to the prevalence of depression and suicide in our profession and identify concrete steps that we can each take to help save lives.
Tuesday, October 5, 2021
Pop-up Wellness Room in the Crow's Nest 9am – 5pm
Take a moment to grab a snack, color, do a puzzle, relax, or even grab some motivation from Phi Alpha Delta and UC Law Women
Inside Out Film Screening 6:30pm in Room 104
Sponsored by Active Minds and Phi Alpha Delta. Inside Out is a 2015 Pixar film. The film is set in the mind of a young girl named Riley, where five personified emotions—Joy, Sadness, Fear , Anger , and Disgust try to lead her through life as she and her parents adjust to their new surroundings after moving from Minnesota to San Francisco.
Wednesday, October 6, 2021
Wellness Tabling 9am – 5pm outside 100B
Sponsored by Active Minds and SBA, stop by the wellness wall to learn more about wellness resources
Thursday, October 7, 2021
Myth Busters: Self-Care and Seeking Assistance 12:15 – 1:00 pm in room 114
Patrick Garry of the Ohio Lawyers Assistance Program and Shane Gibbons of UC Counseling & Psychological Services will present ways that law students can care for themselves during law school, the on- and off-campus resources available to support student well-being, and will talk about concerns with seeking assistance and the character and fitness application.
Protecting Well-Being in Law School and in the Transition to Law Practice Webinar 4pm
Each year the ABA Law Student Division and the ABA CoLAP Law School Committee partner to spotlight the critical importance of our own well-being, and specific strategies to protect our well-being in law school and in the transition to the real world of law practice. Join us for a conversation with national thought leaders on law student well-being, and the impact of the pandemic on law schools and the legal profession going forward. We expect law students and law schools coast to coast joining us for this timely discussion…more relevant and critical this year than ever! Register here for this free webinar.
Friday, October 8, 2021
College of Law's Let's Talk Time with Dr. Shane Gibbons of CAPS 3pm – 5pm.

This service is available for all UC students who may not need traditional counseling, but could still benefit from one-on-one support. Let's Talk is a free, 100% confidential conversation where you can ask questions, learn about mental health resources, and get support from a UC CAPS therapist. UC Law students can attend any Let's Talk time throughout the week, but this day and time is dedicated for the College of Law every week. Book your appointment 3:00 – 5:00 pm, via Teams or phone.
Saturday / Sunday, October 9-10
Share your well-being activities with #LawStudentWellness #ABAMentalHealth #BeWellUCLaw
Celebrate Hispanic Heritage Month

Artist: Ms. Eliana De León, Hispanic Employment Program Manager at the Environmental Protection Agency
Hispanic Heritage Month is September 15 to October 15 and celebrates the contributions and importance of Hispanics and Latinos to the United States and those American citizens whose ancestors came from Spain, Mexico, the Caribbean, Central America, and South America. This year's theme is "Esperanza: A Celebration of Hispanic Heritage and Hope." Below are resources to help recognize the contributions and importance of LatinX people to the United States.
5 More LatinX Resources to Explore Hispanic Heritage
Challenging the long-cherished notion of legal objectivity in the United States, Carl Gutiérrez-Jones argues that Chicano history has been consistently shaped by racially biased, combative legal interactions. Rethinking the Borderlands is an insightful and provocative exploration of the ways Chicano and Chicana artists, writers, musicians, and filmmakers engage this history in order to resist the disenfranchising effects of legal institutions, including the prison and the court.Gutiérrez-Jones examines the process by which Chicanos have become associated with criminality in both our legal institutions and our mainstream popular culture and thereby offers a new way of understanding minority social experience. Drawing on gender studies and psychoanalysis, as well as critical legal and race studies, Gutiérrez-Jones's approach to the law and legal discourse reveals the high stakes involved when concepts of social justice are fought out in the home, in the workplace and in the streets.
The presence and impact of Hispanics/Latinos in the United States cannot be ignored. Already the largest minority group, by 2050 their numbers will exceed all the other minority groups in the United States combined. The diversity of this population is often understated, but the people differ in terms of their origin, race. language, custom, religion, political affiliation, education and economic status. The heterogeneity of the Hispanic/Latino population raises questions about their identity and their rights: do they really constitute a group? That is, do they have rights as a group, or just as individuals? This volume, addresses these concerns through a varied and interdisciplinary approach.
Law Morgan Hum Rts E184.S75 M675 2005
A much-needed and thought-provoking examination of a significant and growing population within the United States, Latino/a Rights and Justice in the United States explores the inequalities and injustices that Latino/a communities confront in the United States. Author José Luis Morín provides a deeper understanding of the historical and contemporary Latino/a experience of discrimination and economic and social injustice and presents insights into the elusiveness of equality and fairness for Latinos/as in the United States. Offering ideas on how to reduce bias and other inequities within the justice system and the greater society, Morín calls for alternative approaches to working with Latino/a youths and families and a broadening of existing concepts of rights and justice in the United States. Drawing the link between the international and domestic dimensions of the Latino/a presence in the United States, Morín incorporates international human rights norms and principles of economic, social, and cultural rights to address the persistent inequalities and injustices that Latino/a communities confront in the United States.
Migrant and seasonal farmworkers are largely Latinx men, women, and children. They work in crop, dairy, and livestock production, and are essential to the U.S. agricultural economy—one of the most hazardous and least regulated industries in the United States. Latinx migrant and seasonal farmworkers in the eastern United States experience high rates of illness, injury, and death, indicating widespread occupational injustice. This second edition takes a social justice stance and integrates the past ten years of research and intervention to address health, safety, and justice issues for farmworkers. Contributors cover all major areas of health and safety research for migrant and seasonal farmworkers and their families, explore the factors that affect the health and safety of farmworkers and their families, and suggest approaches for further research and educational and policy intervention needed to improve the health and safety of Latinx farmworkers and their families.
Latinos in the United States encompass a broad range of racial, socioeconomic, and sociopolitical identities. Originating from the Caribbean, Spain, Central and South America, and Mexico, they have unique justice concerns. The ethnic group includes U.S. citizens, authorized resident aliens, and undocumented aliens, a group that has been a constant partner in the Latino legal landscape for over a century. This book addresses the development and rapid growth of the Latino population in the United States and how race-based discrimination, hate crimes, and other prejudicial attitudes, some of which have been codified via public policy, have grown in response. Salinas explores the degrading practice of racial profiling, an approach used by both federal and state law enforcement agents; the abuse in immigration enforcement; and the use of deadly force against immigrants. The author also discusses the barriers Latinos encounter as they wend their way through the court system. While all minorities face the barrier of racially based jury strikes, bilingual Latinos deal with additional concerns, since limited-English-proficient defendants depend on interpreters to understand the trial process. As a nation rich in ethnic and racial backgrounds, the United States, Salinas argues, should better strive to serve its principles of justice.
October Oral Arguments at the Ohio Supreme Court
You can view the live stream of oral arguments on the Court's website or see them after the arguments take place in the Ohio Channel archives.
Tuesday, October 5, 2021
Ohio v. Whitaker, – A death penalty case with 21 issues on appeal. Court News Ohio Oral Argument Preview
Senterra Ltd. v. Winland – (1) whether the Dormant Mineral Act, Ohio Rev. Code § 5301.56, is the specific provision of the Marketable Title Act with respect to the transfer of severed, fee oil and gas ownership interests to a surface owner and its provisions prevail over the general provisions which are inapplicable; and (2) whether the Marketable Title Act allows other oil and gas rights to take effect when reservations of oil and gas rights are extinguished. Court News Ohio Oral Argument Preview
Ohio v. Leegrand, II – whether the void-sentence doctrine requires that a sentence precisely track the statutory language set forth by statute. Court News Ohio Oral Argument Preview
Wednesday, October 6, 2021
Peppertree Farms, LLC v. Thonen – whether (1) for a document created prior to 1925 the Dormant Mineral Act supersedes and controls over the Marketable Title Act; and (2) an oil and gas severance using the words "excepts and reserves" or "reserved and is not made part of this transfer" in an instrument conveying real property is the retention of an existing interest or the creation of a new property interest. Court News Ohio Oral Argument Preview
Peppertree Farms, LLC v. Thonen – whether (1) the Dormant Mineral Act is the specific provision of the Marketable Title Act with respect to the transfer of severed oil and gas interests to a surface owner and its provisions prevail over the general provisions which are inapplicable; (2) a grantor's severance of an oil and gas interest in an instrument conveying real property retains the grantor's pre-existing interest in the land; and (3) the filing of a severed mineral interest owner's will in the probate court where the property is situated constitutes a title transaction under the Marketable Title Act even if the will does not specifically devise the interest or contain a residuary clause. Court News Ohio Oral Argument Preview
Beachwood City Sch. Dist. Bd. of Ed. v. Warrensville Heights City Sch. Dist. Bd. of Ed. – whether Ohio Rev. Code § 3311.06 and Ohio Admin. Code 3301-89 requires the Ohio Board of Education to receive and approve any negotiated agreement related to a school district's request to transfer territory following a city's annexation of property, regardless of whether the proposed agreement involves the physical transfer of territory or just tax revenues; (2) Ohio Rev. Code §§ 5705.41, 5704.412 apply to agreements to transfer tax revenues between school districts; and (3) Ohio Rev. Code Chapter 2744 provides immunity from tort claims arising from a school district's negotiation of tax revenue-sharing agreements. Court News Ohio Oral Argument Preview
Lorain Cnty. Bar Ass'n v. Nelson II – whether attorney engaged in professional misconduct related to participation in the Lorain County Bar Association's Modest Means Program while on probation for previous misconduct and whether the recommended discipline is more than is necessary to protect the public. Court News Ohio Oral Argument Preview
October Arguments at the United States Supreme Court
From SCOTUS Blog:
Monday, October 4, 2021
It's the opening day of the Supreme Court's 2021-22 term!
Mississippi v. Tennessee — (1) whether the Court will grant Mississippi leave to file an original action to seek relief from respondents' use of a pumping operation to take approximately 252 billion gallons of high-quality groundwater; (2) whether Mississippi has sole sovereign authority over and control of groundwater naturally stored within its borders, including in sandstone within Mississippi's borders; and (3) whether Mississippi is entitled to damages, injunctive, and other equitable relief for the Mississippi intrastate groundwater intentionally and forcibly taken by respondents.
Wooden v. United States — whether offenses that were committed as part of a single criminal spree, but sequentially in time, were "committed on occasions different from one another" for purposes of a sentencing enhancement under the Armed Career Criminal Act.
Tuesday,October 5, 2021
Hemphill v. New York — whether, or under what circumstances, a criminal defendant, whose argumentation or introduction of evidence at trial "opens the door" to the admission of responsive evidence that would otherwise be barred by the rules of evidence, also forfeits his right to exclude evidence otherwise barred by the confrontation clause.
Brown v. Davenport — whether a federal habeas court may grant relief based solely on its conclusion that the test from Brecht v. Abrahamson is satisfied, as the U.S. Court of Appeals for the 6th Circuit held, or whether the court must also find that the state court's application of Chapman v. California was unreasonable under 28 U.S.C. § 2254(d)(1), as the U.S. Courts of Appeals for the 2nd, 3rd, 7th, 9th and 10th Circuits have held.
Wednesday, October 6, 2021
United States v. Zubaydah — whether the U.S. Court of Appeals for the 9th Circuit erred when it rejected the United States' assertion of the state-secrets privilege based on the court's own assessment of potential harms to the national security, and required discovery to proceed further under 28 U.S.C. 1782(a) against former Central Intelligence Agency contractors on matters concerning alleged clandestine CIA activities.
National Domestic Violence Awareness Month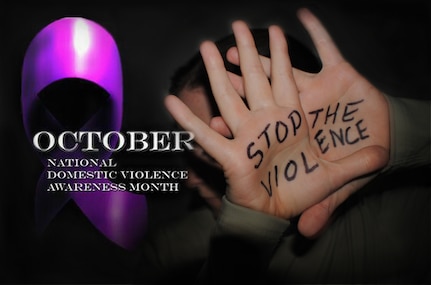 October is National Domestic Violence Awareness Month. Begun in 1981 by the National Coalition Against Domestic Violence, it is a Day of Unity to connect battered women's advocates across the country. At UC Law, you can gain hands-on experience as you learn how to provide holistic legal services to survivors of domestic violence. At the Domestic Violence and Civil Protection Order Clinic, you'll work alongside clinic staff to learn every aspect of civil practice, from initial interviews through advocacy.
National Cybersecurity Awareness Month

October is also National Cybersecurity Awareness Month. Cybersecurity Awareness Month was launched by the National Cyber Security Alliance & the U.S. Department of Homeland Security in October 2004. The overarching theme for Cybersecurity Awareness Month is "Do Your Part. #BeCyberSmart."