This week in the Law Library we are teaching statutes and technology in law practice and celebrating Open Access Week! This week we also continue to raise awareness for domestic violence and cybersecurity.
This Week's Research Sessions
Monday, October 25, 2021
Lawyering I, sec. 3
Susan Boland, Associate Director
9:00am – 10:25pm
Room 204
Researching Statutes
Lawyering I, sec. 5
Susan Boland, Associate Director
10:40am – 12:05pm
Room 204
Researching Statutes
Tuesday, October 26, 2021
Technology in Law Practice
Shannon Kemen, Legal Technology & Research Instructional Services Librarian
11:10am – 12:05pm
Room 208
Thursday, October 28, 2021
Technology in Law Practice
Shannon Kemen, Legal Technology & Research Instructional Services Librarian
11:10am – 12:05pm
Room 208
Featured Study Aids
CALI stands for Computer-Assisted Legal Instruction.  CALI.org is a non-profit consortium of law schools – of which UC Law is a member – that develops and distributes legal education lessons to the consortium members. There are hundreds of CALI Lessons for many different subjects. If using CALI, you will need to create an account (if you have not already done so) using a Cincinnati Law authorization code. You can obtain this code from a reference librarian.
Featured Guide
This guide is intended to introduce you to the many ways that the Law Library can assist faculty in getting published.
Featured Video
An animated video explaining open access to research and why it's important.
Celebrate Open Access Week!

Open Access (OA) literature is digital, online, free of charge, and free of most copyright and licensing restrictions.
Author Rights
The author is the copyright holder unless / until you assign your rights. Assigning your rights matters because the copyright holder decides what can and cannot be done with your work! Transferring copyright doesn't have to be all or nothing, authors can use the SPARC (Scholarly Publishing and Academic Resources Coalition) Author Addendum to preserve certain rights. Do you want to retain the right to post your article on your course website, or in your institution's digital repository? Do you want to share copies of your articles with your colleagues or students? You can do that!
The Right to Research
The cost of subscriptions to academic journals has increased by incredible amounts. Many journals cost over $10,000 per year and we can't afford this when library budgets are being cut! When students pay for research to be conducted (tuition dollars, taxes), shouldn't you have a right to the results of that research?
The Right to Research Coalition was founded by students to promote an open scholarly publishing system based on the belief that no student should be denied access to the articles they need because their institution cannot afford the often high cost of access. The Student Right to Research Statement outlines the principals around which our Coalition is based, namely that the cost of access should not prevent students, researchers, or anyone else from getting access to the academic research they need. Join The Right to Research Coalition and take action!
Open Educational Resources (OER)
Open Educational Resources (OER) are teaching, learning, and research resources that are free of cost and access barriers, and which also carry legal permission for open use. This includes textbooks!
Find and Use OER
Affordable Learning Ohio
Affordable Learning Ohio is OhioLINK's series of initiatives to lower the cost of college for Ohio higher education students by assisting member libraries and campuses in identifying strategies for Open and Affordable Learning textbook and course material adoption, and helping locate statewide shareable library materials as well as open educational resources that are no cost or lower cost to students.
Educause, Open Educational Resources (OER)
University of Pittsburgh Library System, OER – Open Educational Resources Guide
National Domestic Violence Awareness Month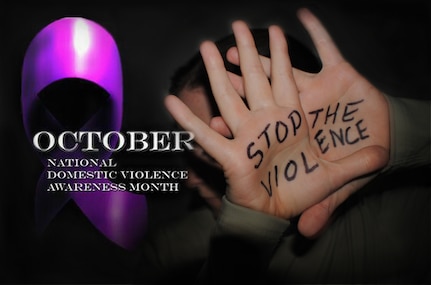 October is National Domestic Violence Awareness Month. Begun in 1981 by the National Coalition Against Domestic Violence, it is a Day of Unity to connect battered women's advocates across the country.
Women Helping Women's Gender-Based Violence & Equitable Systems-Based Change Corporate Event
Women Helping Women is hosting a panel discussion with an incredible group of regional powerhouses: Cincinnati Public Schools Interim Superintendent Tianay Amat, Hamilton County Commissioner Denise Driehaus, United Way President and CEO Moira Weir, and Ohio National Financial Services President and CEO Barbara Turner. The theme is Gender-Based Violence and Equitable Systems-Based Change. Gender-based violence skyrocketed with the onset of the pandemic – not only the rate of GBV, but also the severity, the lethality factors in each instance. The economy has reopened, we have vaccines, masks, and guidelines about how to safely return to normalcy, but the rates and severity of GBV are not declining. They're not plateauing. They are continuing to increase.
Registration is free.
October 28, 2021
8:30 – 9:30 AM
Zoom
More Help Resources for Domestic Violence
National Clearinghouse on Abuse in Later Life 
1-608-255-0539
https://www.ncall.us
National Center for Elder Abuse 
1-855-500-3537
https://www.aginginplace.org
Battered Women's Justice Project 
1-800-903-0111
https://www.bwjp.org
Legal Momentum 
1-212-925-6635
https://www.legalmomentum.org
Womenslaw.org 
https://www.womenslaw.org
National Clearinghouse for the Defense of Battered Women 
1-800-903-0111 x 3
https://www.ncdbw.org
Legal Network for Gender Equity
https://nwlc.org/join-the-legal-network/
Ohio Domestic Violence Network
1-800-934-9840
https://www.odvn.org
Women's Crisis Center
1-800-928-3335
https://www.wccky.org/
Women Helping Women
513-381-5610
https://www.womenhelpingwomen.org
National Cybersecurity Awareness Month

October is also National Cybersecurity Awareness Month. Cybersecurity Awareness Month was launched by the National Cyber Security Alliance & the U.S. Department of Homeland Security in October 2004. The overarching theme for Cybersecurity Awareness Month is "Do Your Part. #BeCyberSmart."
Cyber Safety Tips:
Phishing
Verify to Clarify
Contact the organization to verify any request for financial or personal information.
You can also visit the company's legitimate website and log into your account to see if you have any messages or action items.
When in Doubt, Throw It Out
Be wary of clicking on links or downloading anything that comes from a stranger or that you were not expecting.
Essentially, don't trust every link!
Read the Email or Text Critically
Is the sender asking you to do something they wouldn't normally ask you to do?
Does it seem weird the credit card company is asking you to verify your credit card number or SSN? (yes–they have that information already).
Are there misspelled words or unusual phrases?
Is there a sense of urgency–requesting you click now or act immediately?
Unsubscribe Might Subscribe You to a Hack
Sometimes the call to action in an email can trick you – such as "unsubscribe" or "reply to stop receiving these messages."
Just delete the email or mark it as spam if it is spam!
October Oral Arguments at the Ohio Supreme Court
You can view the live stream of oral arguments on the Court's website or see them after the arguments take place in the Ohio Channel archives.
Tuesday, October 26, 2021
Ohio v. Bourn – whether actual prejudice in a pre-indictment delay analysis is established merely by the loss of evidence that might minimize or eliminate the impact of the government's case or bolster the accused's defense or whether a defendant must produce proof that relevant and exculpatory evidence existed and could have been obtained. Court News Ohio Oral Argument Preview
Smathers v. Glass – (1) whether a trial court should consider an affidavit from an expert witness regarding the conduct of children services workers children services workers when considering immunity of those workers; (2) whether a falsified children services safety assessment proves reckless, wanton, or intentional conduct; (3) whether allegations of comparative fault are irrelevant when evaluating reckless, willful, wanton, or intentional conduct; and (4) whether the appellate court reviewed the motion for summary judgment de novo. Court News Ohio Oral Argument Preview
Ohio v. Campbell – (1) whether Ohio courts may constitutionally require a person on probation to consent to warrantless searches as a condition of community control; (2) whether a probation officer may rely on a good faith belief that a court has authorized a warrantless search of a probationer on community control; and (3) whether an Ohio court may exclude evidence from an otherwise constitutional search based on a violation of a state law, which doesn't provide a remedy for its violation. Court News Ohio Oral Argument Preview
Wednesday, October 27, 2021
Ohio v. Philpotts – (1) whether Ohio's ban on having a weapon "while under a disability" violates the federal and state constitutions; and (2) whether the ban on having a weapon "while under a disability" violates the constitutional due process rights of a person under indictment for a felony offense of violence for having a firearm. Court News Ohio Oral Argument Preview
Ohio v. Eatmon –
whether an Ohio trial court should issue a material witness warrant when probable cause is shown that the witness is material to the case, the witness is uncooperative and refuses to appear, and detention of the witness is necessary to ensure attendance at trial. Court News Ohio Oral Argument Preview
Ohio v. Burroughs – whether law enforcement must obtain a search warrant to search a backpack, purse, or similar item in plain view in a person's home if officer safety concerns or exigent circumstances are not present. Court News Ohio Oral Argument Preview