This week in the Law Library, we welcome our new Circulation Manager, explain Juneteenth, continue to look at more bar exam resources, explore more summer legal research tips, continue celebrating Pride month, and preview Ohio Supreme Court oral arguments.
Welcome Justin Ellis!
This week the Law Library welcomes our new Circulation Manager, Justin Ellis. Justin comes to us from the Public Library of Cincinnati and Hamilton County and has also worked at the Seattle Public Library.
Juneteenth
Juneteenth marks the day when federal troops arrived in Galveston, TX in 1865 to take control of the state and ensure that all enslaved people in Texas were free. Troops did not arrive until two and a half years after the signing of the Emancipation Proclamation! Forty-seven states and the District of Columbia now celebrate Juneteenth to honor the end to slavery in the United States. The University of Cincinnati is closed on June 20, 2022 in celebration of Juneteenth. View Cincinnati Juneteenth events.
Bar Exam Study Resources
Congratulations! You have made it through law school but now the bar exam looms. Don't worry, the Law Library's got your back. When you've caught your breath and you're ready to start your bar studying, we have resources that can help. Check out our Bar Exam Research Guide.
The July bar examination will be administered July 26-27, 2022 at the Roberts Centre, 123 Gano Road, Wilmington, Ohio.
5 More Bar Exam Resources

The Bar Exam is not a sprint, it's a marathon so pace yourself! Check out this week's Bar Exam Resource highlights below.
The ABA's Student Lawyer Division publishes the Student Lawyer blog. You can view their bar exam related posts here.
Studying for the bar exam is a marathon, not a sprint. Start conditioning so you can achieve your best performance. New lawyers who successfully prepared for and passed their bar exams will share tips on: study schedules, mindset and attitude, practice tests, exam week, and exam day.
Planning to take the bar exam soon? Looking to get ahead and start preparing for the bar exam early? Make sure you are on the right track to pass the bar exam the first time with these easy to implement tips!
The National Jurist has published many articles on the bar exam. You can view them all here.
Edited by Steven Foster, Director of Academic Achievement and Instructor of Law at Oklahoma City University, the Law School Academic Support Blog is part of the Law Professors Blog Network.
Summer Legal Research Tips
Last week we looked at initial steps to take when you get a summer research project. Once you've identified the resources available to you at your place of summer employment and asked questions, you may need to do background research about your issue before jumping into primary sources such as statutes and case law. Learn more about researching in secondary sources in our Researching Secondary Sources Guide or watch our videos on finding and searching within the various secondary source types.
Use Secondary Sources
A good secondary source can explain the law around your issue and cite you to primary sources. It can save you a lot of time and effort! Which secondary sources should you look at? Read on!
Start with a Research Guide
Yes, you can google but google smartly! Start by searching for a research guide on a subject. Law librarians write guides on researching specific areas of law that will identify good secondary sources, as well as relevant primary sources in that subject area. Here at the Robert S. Marx Law Library, we have over 80 research guides that can help you with a summer project! These guides are available 24/7. If one of our guides doesn't have the information you're looking for, type in your legal subject and the terms +research +guide in your favorite search engine.
Types of Secondary Sources
There are different types of secondary sources and some may be more helpful to you than others. Secondary sources can only be persuasive, they can never be mandatory or binding on a court of law. The persuasive value of a secondary source depends on its author. Below are some secondary sources that you might remember from your legal research classes and some tips on when to use them.
Legal Encyclopedias
Legal encyclopedias are great places to start if you need an overview of a legal subject or don't know much about the subject. There are two general legal encyclopedias: (1) American Jurisprudence 2d (Am. Jur.) and Corpus Juris Secundum (C.J.S.). Many states also have legal encyclopedias. The Ohio legal encyclopedia is Ohio Jurisprudence 3d (Oh. Jur.).
Practice Guides and Handbooks
Practice guides and handbooks are secondary sources that are very practitioner oriented. Often the practice guides and handbooks will include forms and procedural information.
Treatises
Treatises give you more in-depth treatment of subjects than the practice guides and handbooks. Treatises are usually written by experts and scholars in the field.
Law Review Articles
Law review articles are journal articles written by students, practitioners, and scholars. Law review articles are often good resources for cutting edge, controversial, or new developments in the law.
American Law Reports
American Law Reports contain two kinds of material: articles (also sometimes called annotations) and cases. The articles are what you would be interested in for research purposes. Articles cover a topic through cases that focus on a particular point of law. These articles collect the cases from a variety of state and federal courts or jurisdictions and arrange them according to how the courts have ruled. American Law Reports are great to use for researching narrow topics, doing a survey of existing law, identifying trends in the law, and finding persuasive case law.
Restatements
Restatements of the Law are highly regarded uniform statements of the law produced by the American Law Institute (ALI), an organization comprised of prominent American judges, lawyers, and law professors. They are heavily annotated and may be adopted by jurisdictions. Each restatement is arranged first by chapter, then by topic and title, and then by section. Restatement sections generally begin with a "black letter" statement of the law followed by comments, illustrations, and reporter notes. Case annotations to the Restatements can be useful to find how a Restatement provision has been applied by a particular court.
June Is Pride Month!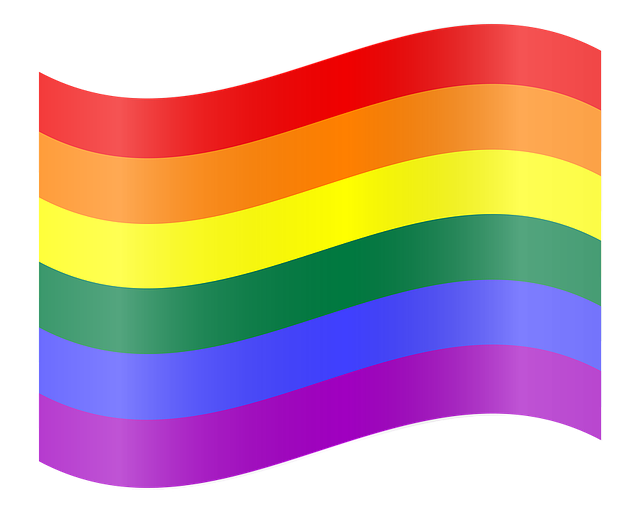 About Pride Month
Pride Month is commemorated each year in the month of June to honor the 1969 Stonewall uprising in New York City. The Stonewall Inn was a popular gay bar that police raided on Jun 28, 1969. The raid resulted in days of protest and the uprising is often cited as a catalyst for LGBTQ+ activism. Read President Biden's 2022 Proclamation on Lesbian, Gay, Bisexual, Transgender, Queer, and Intersex Pride Month.
University of Cincinnati Pride Month Events & Resources
University of Cincinnati Alumni, Pride Month
UCBA Library Pride Month Display
5 More Pride Month Resources
Learn more about Pride Month and LGBTQ+ issues by checking out the resources below!
The LGBT+ Collection includes over 500 public radio and televisions programs and original materials contributed to the American Archive of Public Broadcasting (AAPB) by 35 stations and organizations from across the United States. The recordings date from the late 1950s to 2018. The collection documents the representation of the LGBT+ community in public media, including conversations, social and political reactions, and cultural movements associated with LGBT+ history. These topics are presented through interviews, newscasts, lectures, and more.
The BePress Digital Commons Network brings together free, full-text scholarly articles from hundreds of universities and colleges worldwide. Curated by university librarians and their supporting institutions, the Network includes a growing collection of peer-reviewed journal articles, book chapters, dissertations, working papers, conference proceedings, and other original scholarly work.
Founded in 1985, the Gay, Lesbian, Bisexual, Transgender (GLBT) Historical Society is recognized internationally as a leader in the field of LGBTQ public history. The GLBT Historical Society collects, preserves, exhibits and makes accessible to the public materials and knowledge to support and promote understanding of LGBTQ history, culture and arts in all their diversity.
This guide offers an introduction to the LGBTQIA+ collections of the Library of Congress. The Library collects at the research level in the area of Lesbian, Gay, Bisexual, Transgender, Queer, Intersex and Asexual (LGBTQIA+) studies. Library holdings are particularly strong in LGBTQIA+ politics, history, literature and the performing arts.
ONE Archives at the USC Libraries is the largest repository of Lesbian, Gay, Bisexual, Transgender, Queer (LGBTQ) materials in the world. Founded in 1952, ONE Archives currently houses over two million archival items including periodicals, books, film, video and audio recordings, photographs, artworks, organizational records, and personal papers. It is the mission of ONE Archives at the USC Libraries to collect, preserve, and make accessible LGBTQ historical materials while promoting new scholarship on and public awareness of queer histories.
June Oral Arguments at the Ohio Supreme Court
You can view the live stream of oral arguments on the Court's website or see them after the arguments take place in the Ohio Channel archives.
Tuesday, June 14, 2022
State v. Lloyd – whether in a claim of ineffective assistance of counsel, the presumption of reasonable trial strategy can be rebutted by evidence of trial counsel's persistent misunderstanding of the elements of the offense charged. Court News Ohio Oral Argument Preview
State v. Brasher – whether a trial court may issue a post-completion-of-prison-sentence supplemental sentencing entry ordering restitution. Court News Ohio Oral Argument Preview
Stewart v. Sols. Cmty. Counseling & Recovery Centers, Inc. – whether mental health providers have immunity from liability under Ohio Rev. Code Ohio Rev. Code § 2305.51 when a patient commits self-harm. Court News Ohio Oral Argument Preview
State v. Gwynne – (1) whether the trial court erred when it sentenced a defendant to consecutive prison terms when the sentence was not clearly and convincingly supported by the record; and (2) whether the defendant's 65 year sentence for a series of non-violent theft offenses for a first-time felon demonstrated gross disproportionality and violated the Eighth Amendment prohibition against cruel and unusual punishment. Court News Ohio Oral Argument Preview
Wednesday, June 15, 2022
State v. Martin – whether an appeals courts must consider the "manifest weight of the evidence" when reviewing a juvenile court's probable-cause determination. Court News Ohio Oral Argument Preview
Willow Grove Ltd. v. Olmsted Twp. Bd. of Zoning Appeals – (1) whether the headings are substantive and must be read as part of the code when a zoning code contains tables of requirements, with headings describing the requirements for specific land uses; and (2) whether the zoning certificate must be granted for the buildings that comply with zoning regulation when included accessory building do not comply with zoning regulations. Court News Ohio Oral Argument Preview
State v. Garrett – this is a death penalty appeal where the defendant raised eighteen issues on appeal, among them that: the trial court improperly ordered the jury to examine mental illness as a mitigating factor; the trial court erred on failing to instruct the jury regarding the lack of prior criminal convictions; the trial court's order excluding children from the courtroom is plain error; the state improperly used peremptory challenges, resulting in an all-white jury; the admission of crime-scene and autopsy photographs was an abuse of discretion; the trial court erred in denying a motion to supress coercive statements; and the trial court entered a judgment of conviction based on insufficient evidence and against the weight of the evidence. Court News Ohio Oral Argument Preview
Thursday, June 16, 2022
Doe v. Greenville City Sch. – whether the absence of a device or piece of safety equipment constitutes a "physical defect" of a classroom or similar room in a government building under Ohio Rev. Code § 2744.02(B)(4) that triggers an exception to a school's immunity from liability. Court News Ohio Oral Argument Preview
State v. Troisi – (1) whether the Ohio and United States Constitution require notice of the statute that a wholesale distributor allegedly violated to lose its exemption from drug trafficking laws in order for the State to charge the distributor with drug trafficking; and (2) whether a wholesale drug distributor must be found in violation of a statute in Ohio Rev. Code Ch. 4729 to lose its exemption from being charged with drug trafficking. Court News Ohio Oral Argument Preview
State v. Bortree – whether the statute of limitations for attempted aggravated murder and attempted murder is six years under Ohio Rev. Code § 2901.13(A)(1)(a). Court News Ohio Oral Argument Preview