Research Instruction
Wednesday, Nov. 13, 2019
Prof. McCord's Lawyering I, Section 1

Reference Librarian Shannon Kemen will go over researching a problem from start to finish with section 1
10:40am – 12:05pm
Room 302

Prof. McCord's Lawyering I, Section 5

Reference Librarian Shannon Kemen will go over researching a problem from start to finish with section 5
3:05pm – 4:30pm
Room 302
Launch of Nathaniel R. Jones Center for Race, Gender, and Social Justice

Check out the Law Library's display on Judge Jones at the launch!
Thursday, Nov. 14, 2019

6:00 p.m. reception, 7:00 p.m. dinner
National Underground Railroad Freedom Center

50 E Freedom Way
Cincinnati, OH 45202
Celebrate Diversity Week!
Tuesday-Friday: Presentations on screens around the UC Law campus, including the library, highlighting the great work of some of the Black UC Law Alumni and Faculty (Sponsored by UCLW and BLSA)! Check out our display on diversity in the legal profession!
Tuesday, Nov. 12, 2019
The Gender Unicorn and Why Pronouns Matter,

12:15pm, Room 114.
Presented by Out & Allies on behalf of UC Law Women's Diversity Week. This fun, brief, and informational meeting will provide answers to questions you may have about the LGBT+ community. We will explain what the Gender Unicorn is and also why pronouns are very important to personal identity and redefining social norms. Bring a lunch and join the conversation on this pressing topic.

Movie Night: A screening of the Movie: Marshall

6:00pm, Room 114
Sponsored by BLSA & UCLW, Young Thurgood Marshall, the first African-American Supreme Court Justice faces one of his greatest challenges while working as a lawyer for the NAACP. Marshall travels to conservative Connecticut when wealthy socialite Eleanor Strubing accuses black chauffeur Joseph Spell of sexual assault and attempted murder. He soon teams up with Sam Friedman, a local Jewish lawyer who's never handled a criminal case. Together, the two men build a defense while contending with racist and anti-Semitic views from those who deem Spell to be guilty.
Wednesday, Nov. 13, 2019
Intersectionality Workshop

12:15pm, Room 100B
Join APALSA and LLSA in exploring how intersecting identities relate to systems of oppression, dominance, and discrimination.Snacks and beverages provided.
Thursday, Nov. 14, 2019
You Do You: How to Bring Your Authentic Self to the Workplace

12:15pm, Room 100A
Ever wondered how to "dress the part" in a professional setting without losing your identity? Ever felt like you had to conform to an unspoken (or spoken!?) expectation about how to act/dress/speak? Join Assistant Dean Staci Rucker and Kate Christoff, Esq., for a conversation on how to maintain your authentic self in a professional environment.

Know Me and My Culture

5:00pm, Crow's Nest
Join ILC and UCLW for an exhibition of the various cultures represented at UC Law, to facilitate personal dialogues between our domestic and international students. Some food will be provided, but we ask that attendees bring a dish/drink/appetizer that can feed up to 6-8 people.
November Arguments at the United States Supreme Court
Tuesday, Nov. 12, 2019
Wednesday, Nov. 13, 2019
Spotlight on Military Law & Veterans
In honor of Veterans Day, this week we are shining the spotlight on military law and resources for veterans.
//embedr.flickr.com/assets/client-code.js
Featured Study Aids
Military Law in a Nutshell

This study aid provides a succinct summary of military law and military justice. The new edition takes account of changes in the Uniform Code of Military Justice (UCMJ), such as, Article 2(a)(10), extending court-martial jurisdiction over civilian contractors, and cases marking its application, e.g., United States v. Ali, 71 M.J. 256 (C.A.A.F. 2012), evolving issues regarding public access to court-martial proceedings, e.g., Center for Constitutional Rights v. United States, ___M.J.___, 2013 WL 1663084 (C.A.A.F. 2013) and the impact of the Military Extraterritorial Jurisdiction Act and its amendments. As in earlier editions, the Nutshell traces the history and development of military law, its sources, the nature of military status, rights of members of the Armed Forces, and provides an exhaustive yet accessible review of the military justice process.
Available via West Academic subscription

Understanding the Law of Terrorism

This study aid examines various subject matters—such as criminal law and procedure, constitutional law, the law of evidence, national security law, and the law of armed conflict—as the underlying legal doctrines and polices are influenced and at times distorted by counter-terrorism efforts in law enforcement, intelligence gathering, and military action.
Available via LexisNexis Digital Library (Overdrive)
Featured Research Guide
//embedr.flickr.com/assets/client-code.js
Veteran's Research Guide

Veterans Day originated as "Armistice Day" on Nov. 11, 1919, the first anniversary marking the end of World War I. Congress passed a resolution in 1926 for an annual observance, and November 11th became a national holiday beginning in 1938. There were 18.5 million veterans in 2016. There were 774,935 veterans in Ohio in 2016. This guide provides information on legal resources that can be used to research veteran's issues.
Featured Treatise
Featured Video
Native American Heritage Month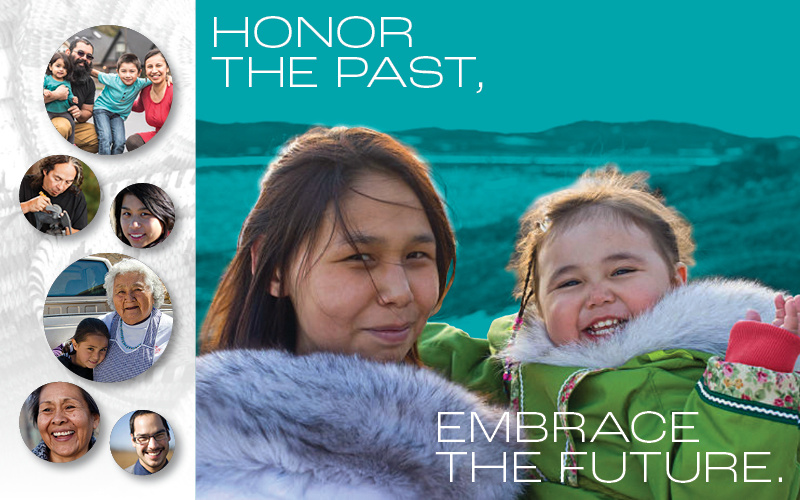 On October 31, President Trump issued a proclamation designating November 2019 as National Native American Heritage Month. UC is hosting a number of events this month:
Tuesday, Nov. 12

Q & A: Qdoba & Art

Native American music and storytelling with Frank Otero and Landra Lewis
4pm-6pm, Max Cade Center, Old Chem 736

Wednesday, Nov. 13

Panel Presentation: The Role of Art in Native American Healing

4pm – 5pm, Taft Research Center

Thursday, Nov. 14

Film Screening: The Exiles

Wednesday, Nov. 20

Film Screening: Rumble: The Indians Who Rocked the World

Thursday, Nov. 21

Working with an Urban Native American Center

4pm – 5pm, Taft Research Center

All month long:

Winter Donation Drive 2019