This week in the Law Library, we look at five more resources to help you prepare for the Bar Exam, summer legal research tips, resources on Juneteenth, and continue celebrating Pride Month.
Bar Exam Preparation
The Bar Exam is not a sprint, it's a marathon so pace yourself! Check out this week's Bar Exam Resource highlights below.
The National Jurist has published many articles on the bar exam.
Includes tips for studying for the bar exam.
This book helps law students and law school graduates prepare to take and pass a state bar exam for licensure to practice law. The authors, an award-winning law school professor and an expert instructional designer, offer a comprehensive guide to the resources, programs, and practices necessary to improve bar-taking skills and increase probability of passing what has become in many jurisdictions a very demanding test.
A survey of law graduates who took the New York bar exam in the years before the COVID-19 pandemic has identified six factors that contribute to success. No time to read the full study? Read the ABA Journal article about the study: Debra Cassens Weiss, These Factors Help Predict whether a Law Grad Will Pass the Bar on the First or Second Try, Study Says, A.B.A. J. (May 24, 2021)
The first step to bar success is to learn all about the exam. Forewarned is forearmed. The second step is to make a study plan well before summer begins. The third step is to execute that plan, adjusting as needed, until exam time. This Guide has something to say about each of these steps.
Summer Legal Research Tips
Last week we looked at initial steps to take when you get a summer research project. Once you've identified the resources available to you at your place of summer employment and asked questions, you may need to do background research about your issue before jumping into primary sources such as statutes and case law. A good secondary source can explain the law around your issue and cite you to primary sources. It can save you a lot of time and effort!
Finding Good Secondary Sources
Start with a Research Guide
Yes, you can google but google smartly! Start by searching for a research guide on a subject. Law librarians write guides on researching specific areas of law that will identify good secondary sources, as well as relevant primary sources in that subject area. Here at the Robert S. Marx Law Library, we have over 80 research guides that can help you with a summer project! These guides are available 24/7. If one of our guides doesn't have the information you're looking for, type in your legal subject and the terms +research +guide.
Secondary Source Types
A good research guide will lead you to relevant secondary sources written by experts or practitioners in the field. Some secondary sources types to which you might be referred:
Legal Encyclopedias
Practice Guides and Handbooks
Treatises
Law Review Articles
American Law Reports
Restatements
Use Google Scholar
Google scholar allows you to search law review articles (and case law). Many law review articles are available for free on SSRN, law school scholarly repositories, BePress, or LawArXiv or you can find them using HeinOnline.
Search Firm Websites and Legal Blogs
Many law firm attorneys and law professors write short articles on the topics in which they practice. These articles may be on a firm website or a legal blog. In addition to general search engines such as Google, try Fee Fie Foe Firm.  Fee Fie Foe Firm is a search engine that focuses on the websites of US law firms. You can also look at legal article aggregators such as Lexology and HR.org. To find relevant legal blogs, you can look at the ABA Blawg Directory, a directory of over 4,000 law blogs, or the Law Professors Blog Network, a network of legal blogs edited by over 100 law professors, deans, and lawyers.
Learn more about researching in secondary sources in our Researching Secondary Sources Guide or watch our videos on finding and searching within the various secondary source types.
Juneteenth
Juneteenth marks the day when federal troops arrived in Galveston, TX in 1865 to take control of the state and ensure that all enslaved people in Texas were free. Troops did not arrive until two and a half years after the signing of the Emancipation Proclamation! Forty-seven states and the District of Columbia now celebrate Juneteenth to honor the end to slavery in the United States. Below are some resources to learn more about Juneteenth.
Juneteenth Resources
This program will tell the story of one family's journey to freedom and the bigger connection to American history in traveling to their journey of freedom. The special guest presenters for the Juneteenth Celebration Webinar are Bettye Kearse, the award-winning author of The Other Madisons: The Lost History of a President's Black Family; Eduardo Montes-Bradley, the award-winning documentarian who helped capture the visual component of Bettye's work in the documentary film, The Other Madisons, and Christian Cotz, the CEO of First Amendment Museum in Augusta, ME who spent nearly two decades working at President James Madison's Montpelier home. The panelists will join a moderated discussion by Hon. Adrienne Nelson, Chair of the ABA Diversity and Inclusion Center and Diversity and Inclusion Advisory Council, on how the themes of the film, especially from a legal lens, connect to broader civil rights issues and the continued importance and relevance of Juneteenth.
ABA Civil Rights & Social Justice
June 17, 2021 4:00pm
This blog post from the Law Library of Congress summarizes the origins of celebration and profiles materials in the Library of Congress's collections related to the emancipation and the voices of those enslaved.
In On Juneteenth, Pulitzer Prize-winning historian Annette Gordon-Reed tells the sweeping story of Juneteenth's integral importance to American history and provides a historian's view of the country's long road to Juneteenth, recounting both its origins in Texas and the enormous hardships that African-Americans have endured in the century since, from Reconstruction through Jim Crow and beyond. Joining Aneette Gordon-Reed in conversation will be Roy Young, CEO of James Madison's Montpelier.
Texas Institute for the Preservation of History and Culture, Juneteenth – A Celebration of Freedom (YouTube)
This 3-part series is a historical documentary that captures the spirit of the Juneteenth experience and explains the origin and evolution of this important date in the history of our country.
This fact sheet assists congressional offices with work related to Juneteenth. It contains sample speeches and remarks from the Congressional Record, presidential proclamations and remarks, and selected historical and cultural resources.
Juneteenth Cincinnati has produced two video concerts that will air on Channel 19 on June 20 as well as on Community cable, YouTube & Vimeo.
June Is Pride Month!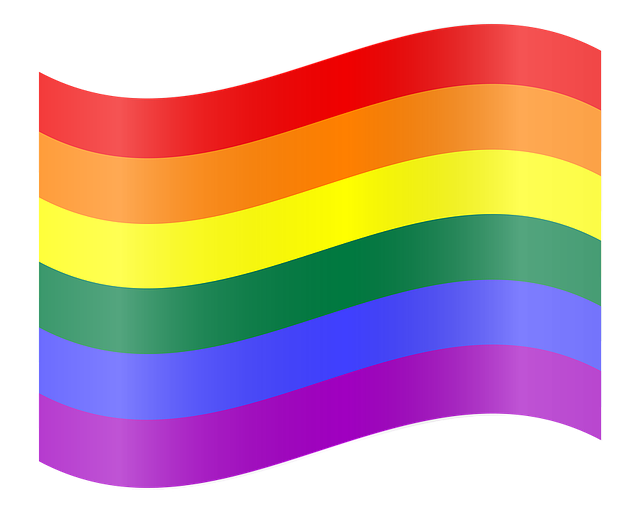 About Pride Month
Pride Month is commemorated each year in the month of June to honor the 1969 Stonewall uprising in New York City. The Stonewall Inn was a popular gay bar that police raided on Jun 28, 1969. The raid resulted in days of protest and the uprising is often cited as a catalyst for LGBTQ+ activism.
5 More Pride Month Resources
Learn more about Pride Month and LGBTQ+ issues by checking out the resources below!
Cincinnati Pride was born spring of 1973 in Cincinnati and annually celebrates the first public pride celebration in Greater Cincinnati held in April 6 – 8, 1973. Join the celebration at these events!
This month's featured films on Films on Demand highlight LGBTQ+ issues.
The Lesbian Herstory collects material by and about all Lesbians, acknowledging changing concepts of Lesbian identities. All expressions of Lesbian identities, desires and practices are important, welcomed and included. The goal is to document the widest range of Lesbian experience from all geographic, cultural, political and economic backgrounds and historical contexts, not just the lives of the famous or the published.
The following external websites, subscription databases, and books provide information on demographics, statistics, and other data related to the LGBTQ+ community.
Search thousands of photographs, audiovisual recordings, documents and periodicals.
June Oral Arguments at the Ohio Supreme Court
You can view the live stream of oral arguments on the Court's website or see them after the arguments take place in the Ohio Channel archives.
Tuesday, June 14, 2021
Wednesday, June 15, 2021