This week in the Law Library, we look at five more resources to help you prepare for the Bar Exam, summer legal research tips on researching statutes, more resources on Juneteenth, and continue celebrating Pride Month.
Bar Exam Preparation
The Bar Exam is not a sprint, it's a marathon so pace yourself! Check out this week's Bar Exam Resource highlights below.
Available through the West Academic study aid subscription, Acing the Bar Exam provides candidates with a complete guide to the bar exam — from pre-planning considerations through bar review and sitting for the exam. It features comprehensive coverage of the Uniform Bar Exam, including an explanation of each component and how to prepare for it. Every aspect of the process is explained in detail and by example. The bar exam is de-constructed, section by section, where candidates are led through the steps they need to follow to succeed. Approaches for learning the black letter law, setting study schedules, and answering essay and multiple-choice questions are combined to maximize the likelihood of success. Each of these tasks is then configured into checklist format to help candidates navigate each step.
Available through the West Academic study aid subscription, this edition walks you through the entire bar preparation process from getting a head start during your last year of law school to taking the exam. It features comprehensive coverage of the Uniform Bar Exam, including an explanation of each component and how to prepare for it, to the larger question of what "portability" really means for the bar candidate. This edition also provides guidelines for selecting a bar review course, bar planner checklists, advice on how to manage the material you cover in bar review courses, and advice on how to learn the law so you can remember it and use it to answer exam questions. It identifies the basic skills the exam tests and the precise manner in which these skills are tested, showing you how to target your study efforts to maximize results. An Appendix provides practice materials for the MPT and essays, including the MEEs, with "answer de-constructions" to explain why bar examiners chose those answers as "better than average."
Available through the West Academic study aid subscription. Whether taking a UBE or a state-specific bar, students need to not only master the material but to train and prepare for one of the toughest high-stakes exam experiences around. This book will more than prepare you to pass the bar exam; the author's words will motivate you to do what it takes to succeed in law school, on the bar exam, and in the legal profession. Particular chapters will help you to:
Reduce Distractions, Increase Focus, and Manage and Protect Your Time
Employ Powerfully Effective Learning Strategies
Develop and Stick to Your Schedule
Practice and Hone Skills for Success on MBEs, Essays, and MPTs
Cope with Stress and Pressure, and Help Your Friends and Family to Help You Succeed
Enhance your Positive Growth Mindset, Personal Wellness, and Sense of Belonging
Transition with Confidence from Law Student to Professional
Available through the LexisNexis Digital Library study aid subscription, Pass the Bar! provides a comprehensive overview of the pre-bar review, bar review, and bar exam process. The authors demystify the bar exam process and take readers through the steps they need in order to succeed.Readers are given specific checklists, exercises, reflection questions; information about what to do during the year before their bar reviews begin; how to set the stage to succeed with their bar exams; how to study and approach practice questions; sample exam questions, and answers; and what additional study methods can maximize their chances of passing their bar exams. Written in a straightforward and practical style, the authors' strategies are communicated in an informal, reader-friendly way. Their recommendations are grounded in educational and psychological research as well as their personal experiences in designing programs and working with students preparing to take bar exams. The Foreword is written by Professor Ruth Ann McKinney, Director of the Writing and Learning Resources Center at the University of North Carolina School of Law.
Available through the West Academic study aid subscription, this text covers topics including learning to study actively rather than passively; choosing study partners who will help, not hinder, your studying; learning to think, read, and write critically; dissecting multistate exam questions; coping with pressure; making the most of the weeks before the bar exam; and preparing for the day of the exam.
Summer Legal Research Tips
Last week we looked at doing background research about your issue, finding good secondary sources, and how to use secondary sources. This week we're going to look at what to do when you discover that you're issue is statutory. Your secondary sources and background research should tell you if your issue is statutory or common law or both. If your issue is statutory, your next step should be to consult the annotated code.
Why Use an Annotated Code?
A code is a subject arrangement of the laws of a jurisdiction. The advantages of using a code for research include:
the fact that codes collate original laws with later amendments,
they bring all laws on the same subject together, and
they eliminate repealed, superseded, or expired laws.
In addition to the statutes, many codes contain constitutions and court rules.The big advantages to using an annotated code are that they are often more up-to-date than an official code and they include the editorial enhancements that can help with your research. These enhancements include references to secondary sources; cross-references to related statutes and regulations; and case summaries that interpret the statute and are selected by the code editors as being particularly important to the interpretation of the statute.
Tips to Using the Annotated Code
Your secondary source hopefully will have given you a citation to at least one applicable statutory section for your issue. A great way to discover additional relevant sections is to use the table of contents. One important statutory section that many students overlook is a definitions section. Always check for definitions to determine whether a term has a special meaning for the purpose of the statute! In addition to the table of contents, you may also want to use the index to find relevant sections. The index is a way to find statutes by subject.
If you have the name of the statute but not a citation, use the popular Names Table to find the citation. An example of a popular name is the ADA.
More Help on Researching in Annotated Codes
For more in-depth information on researching statutes using annotated codes, check out the resources below:
This guide is designed to give you an introduction to researching statutes.
This video describes what a statute is, what a code is, and how constitutions and codes are organized.
This video covers the format of annotated codes on Lexis and Westlaw and discusses navigation aids within each statutory section such as the table of contents, as well as editorial enhancements such as the case annotations, research references, and more.
This is an introductory lesson on federal and state statutes, to acquaint first-year law students with this important form of law. The lesson focuses on the basic structure of statutes and the sources in which they appear. It doesn't describe how to research statutes, but you'll learn statutory research much more easily if you learn this material first.
This lesson is intended to teach you the basic approaches to finding statutes. It is assumed that you are already familiar with the forms of statutory publication when you run this lesson. See the lessons "Introduction to State and Federal Statutes" or "Forms of Federal Statutory Publication" or "Codification" if you need to review these matters first.
Juneteenth
Last Saturday was Juneteenth. Juneteenth marks the day when federal troops arrived in Galveston, TX in 1865 to take control of the state and ensure that all enslaved people in Texas were free. Troops did not arrive until two and a half years after the signing of the Emancipation Proclamation! Forty-seven states and the District of Columbia now celebrate Juneteenth to honor the end to slavery in the United States. Below are additional resources to learn more about Juneteenth.
Presented by Dr. Shennette Garrett-Scott Wednesday, June 19, 2013, at the Allen Public Library. Her program traces the history of Juneteenth events from the late nineteenth century freedmen colonys" and settlements' celebrations to the present community events.
A virtual exhibit providing access to historical records, resources, activities, and more.
Discover more about the history of Juneteenth and African American cultural traditions with a summer reading list curated by the National Museum of African American History and Culture.
The first African slave in Texas arrived in 1528 with a shipwrecked party of Spanish Conquistadors, but it took until the 19th of June in 1865 to bring slavery's end to Texas. It took all of 1865 to end all slavery in the United States. Texas (and much of the U.S.) commemorates Emancipation Day as Juneteenth. This series delves into the history of the holiday, and celebrates black culture and art.
In honor of Juneteenth, UC highlights alumni who have spent their lives overcoming and combating racial inequalities.
June Is Pride Month!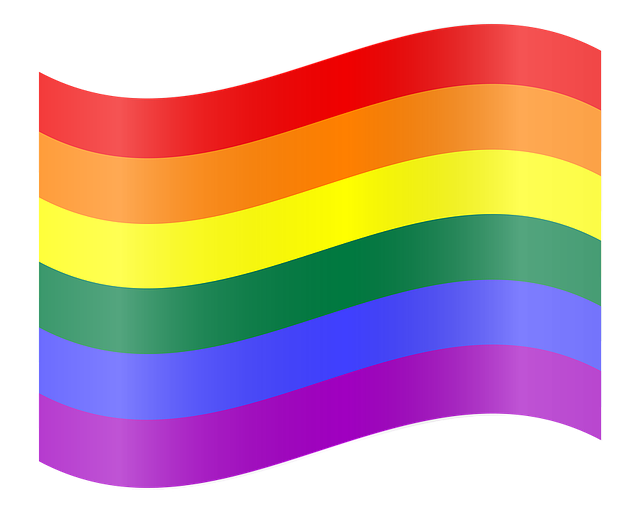 About Pride Month
Pride Month is commemorated each year in the month of June to honor the 1969 Stonewall uprising in New York City. The Stonewall Inn was a popular gay bar that police raided on Jun 28, 1969. The raid resulted in days of protest and the uprising is often cited as a catalyst for LGBTQ+ activism.
5 More Pride Month Resources
Learn more about Pride Month and LGBTQ+ issues by checking out the resources below!
A Queer History of the United States abounds with startling examples of unknown or often ignored aspects of American history-the ineffectiveness of sodomy laws in the colonies, the prevalence of cross-dressing women soldiers in the Civil War, the impact of new technologies on LGBT life in the nineteenth century, and how rock music and popular culture were, in large part, responsible for the devastating backlash against gay rights in the late 1970s. Most striking, Bronski documents how, over centuries, various incarnations of social purity movements have consistently attempted to regulate all sexuality, including fantasies, masturbation, and queer sex. Resisting these efforts, same-sex desire flourished and helped make America what it is today
While stiff opposition still resists granting LGBTQ+ people equal rights, the American political and social sea change embracing much of the gay rights agenda began four decades ago when a few brave activists set out to challenge a vast anti-homosexual matrix of stereotypical media images, discriminatory laws, and repressive social mores. Gay Power explores the history of this American revolution.
A distinguished professor of law and philosophy at the University of Chicago, a prolific writer and award-winning thinker, Martha Nussbaum stands as one of our foremost authorities on law, justice, freedom, morality, and emotion. In From Disgust to Humanity, Nussbaum aims her considerable intellectual firepower at the bulwark of opposition to gay equality: the politics of disgust. Nussbaum argues that disgust has long been among the fundamental motivations of those who are fighting for legal discrimination against lesbian and gay citizens. When confronted with same-sex acts and relationships, she writes, they experience "a deep aversion akin to that inspired by bodily wastes, slimy insects, and spoiled food–and then cite that very reaction to justify a range of legal restrictions, from sodomy laws to bans on same-sex marriage." Nussbaum believes that the politics of disgust must be confronted directly, for it contradicts the basic principle of the equality of all citizens under the law. In its place she offers a "politics of humanity," based not merely on respect, but something akin to love, an uplifting imaginative engagement with others, an active effort to see the world from their perspectives, as fellow human beings. Combining rigorous analysis of the leading constitutional cases with philosophical reflection about underlying concepts of privacy, respect, discrimination, and liberty, Nussbaum discusses issues ranging from non-discrimination and same-sex marriage to "public sex."
This book explores the role of legal discourse in shaping sexual experience, sexual expression, and sexual identity. The book focuses on three topics: anti-gay hate crime laws, same-sex sexual harassment, and same-sex marriage, examining how sexuality is socially constructed through the institutionally-specific production of legal discourse. The book argues that the law's power to authorize specific discourses and practices of love, desire, hatred, fear, and vulnerability remain grounded in the powerful discourses and institutional practices that mark law as dispassionate, cerebral, and fundamentally procedural. The book contends that those states of passion we experience in our daily lives as particularly significant—to our sense of self, to our collective and social identities, and to our ideas about the body and its dictates—increasingly have as much to do with the state as they do with passion.
The story of Christine Jorgensen, America's first prominent transsexual, famously narrated trans embodiment in the postwar era. Her celebrity, however, has obscured other mid-century trans narratives–ones lived by African Americans such as Lucy Hicks Anderson and James McHarris. Their erasure from trans history masks the profound ways race has figured prominently in the construction and representation of transgender subjects. In Black on Both Sides, C. Riley Snorton identifies multiple intersections between blackness and transness from the mid-nineteenth century to present-day anti-black and anti-trans legislation and violence. Drawing on a deep and varied archive of materials–early sexological texts, fugitive slave narratives, Afro-modernist literature, sensationalist journalism, Hollywood films–Snorton attends to how slavery and the production of racialized gender provided the foundations for an understanding of gender as mutable. In tracing the twinned genealogies of blackness and transness, Snorton follows multiple trajectories, from the medical experiments conducted on enslaved black women by J. Marion Sims, the "father of American gynecology," to the negation of blackness that makes transnormativity possible. Revealing instances of personal sovereignty among blacks living in the antebellum North that were mapped in terms of "cross dressing" and canonical black literary works that express black men's access to the "female within," Black on Both Sides concludes with a reading of the fate of Phillip DeVine, who was murdered alongside Brandon Teena in 1993, a fact omitted from the film Boys Don't Cry out of narrative convenience. Reconstructing these theoretical and historical trajectories furthers our imaginative capacities to conceive more livable black and trans worlds.