Today is the official Grand Opening Celebration of the new home of the University of Cincinnati College of Law, featuring keynote speaker, Maureen O'Connor, Chief Justice of the Supreme Court of Ohio. The road to the new building was a long one! When I arrived at UC Law in 2010, there was talk of a new building. Even at that time, the College of Law building was suffering from a number of mechanical and structural issues but it took until 2016 for the UC Board of Trustees to authorize funding for a design study.
Old College of Law Building
Although the last building looked fairly modern, it was actually built in 1925. William Howard Taft's half-brother, Charles Phelps Taft, and his wife, Anna Sinton Taft, donated $75,000 to construct a home for the College of Law. The 1925 building was known as Alphonso Taft Hall. William Howard Taft gave the keynote speech at the dedication. In 1965, a library wing was added and named after Judge Robert S. Marx, founder of Disabled American Veterans. Chief Justice Earl Warren gave the dedication speech for the Robert Marx Library.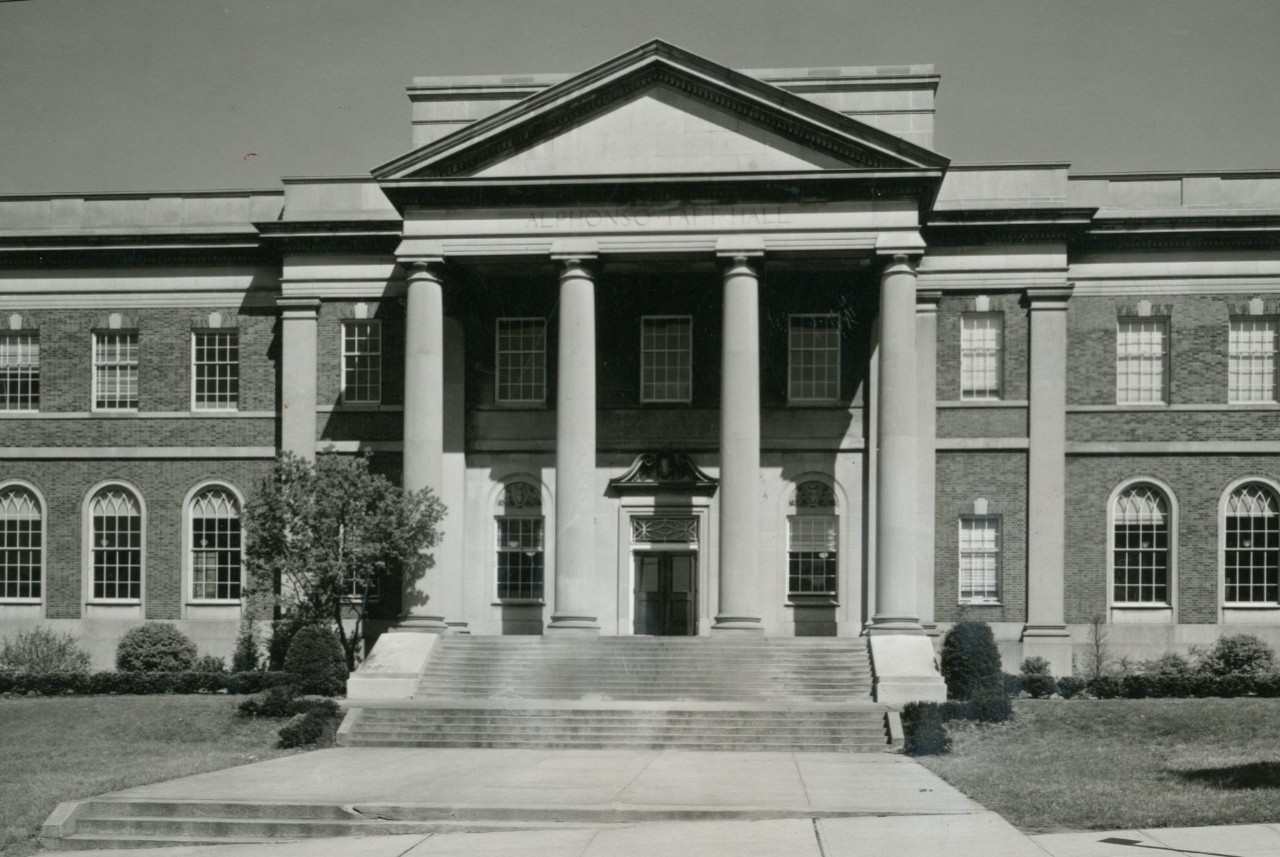 Despite the addition of a library wing, Alphonso Taft Hall did not possess the space needed for a modern law school and a new building was discussed. Rather than construct a completely new building, it was decided that a building would be constructed around the existing 1925 building. The exterior walls of Alphonso Taft Hall became the interior walls of the new building. This construction was completed in 1982.
In 2016, the Board of Trustees authorized funding for a design study. After some debate on the location and status of the new building, it was decided that renovation of Lindner Hall would be the best option the College of Law. Lindner Hall was built in 1986 but offered a location in the heart of campus and was more budget friendly. Perkins + Will was selected as the programming and design architect. Skanska was selected as the general contractor. The original plan was to break ground in 2019 and move in 2020. Unfortunately, COVID threw a wrench into those plans. Eventually, however, the new building moved forward. On March 1, 2021, the University broke ground on the site of the College's new home.
New Building Fast Facts
116,635 total square feet
Seven stories (including basement)

Two-story lobby atrium
First-floor Library Services Suite
First-floor Multi-purpose room
Second-floor outdoor terrace
Second-floor Library Reading Room
23 classroom, seminar and private study rooms
160-fixed seat auditorium/appellate courtroom
One 90-fixed seat classroom
Three 50-flexible seat classrooms
Seven flexible seat seminar rooms
Dedicated space for student services and student organizations
Dedicated spaces across three floors for journals, clinics and centers
40+ faculty and staff offices

Seeking LEED Silver Certification

More on the Old and New Buildings
Building Timeline, University of Cincinnati College of Law
Last Year on the Corner, University of Cincinnati College of Law
Kathleen Cardwell, Bidding Farewell to the Corner An Ode to the College of Law Building, UC News (Dec. 9, 2021)
John Bach, Law Students to Gain New Home on UC's Campus, UC News (Feb. 23, 2021)
M.B. Reilly, Board Approves New College of Law Home on Campus, UC News (Oct. 23, 2017)
Rachel Richardson, UC Unveils Plans for New College of Law Home (Sept. 21, 2017)
The Taft Influence, UC Magazine
Irvin C. Rutter & Samuel S. Wilson, The College of Law: An Overview 1833-1983, 52 U. Cinn. L. Rev. 311 (1983) [requires UC credentials to access]