This week it's spring break in the Law Library and we are focusing on resources to help you prepare for the MPRE and continuing our celebration of Women's History Month.
The Robert S. Marx Law Library Is Hiring an Instructional & Reference Services Librarian
The Robert S. Marx Law Library at the University of Cincinnati College of Law invites applications for the position of Instructional & Reference Services Librarian. As an integral part of the College of Law, the Library helps prepare law students for legal practice and supports faculty scholarship and teaching. The Instructional & Reference Services Librarian reports to the Associate Director of the Law Library. View more information at jobs.uc.edu #80923.
Featured Study Aids
Available via the West Academic Study Aid subscription, Acing Professional Responsibility provides a dual benefit to law students who, to become licensed lawyers, have to pass both a law school exam in a Legal Ethics course as well as the Multistate Professional Responsibility Examination (MPRE). To prepare for the law school examination, there are pages of text, numerous outlines, bullet points, sample essay questions and answers, and mini-checklists to learn the basics and fine points of Professional Responsibility. The Acing book also enables students to quickly recall and pass the MPRE.
Available via the Aspen Learning Library, this text covers the whole field of professional responsibility, focusing not only on the ABA Model Rules, but on the often-complex relationship between the rules and doctrines of agency, tort, contract, evidence, and constitutional law. Beginning with the formation of the attorney-client relationship, the book proceeds through topics including attorneys' fees, malpractice and ineffective assistance of counsel, confidentiality and privilege rules, conflicts of interest, witness perjury and litigation misconduct, advertising and solicitation, admission to practice, and the organization of the legal profession. Coverage includes all subjects that are tested on the Multistate Professional Responsibility Exam (MPRE), including: A chapter on judicial ethics, a subject tested on the MPRE and not often covered thoroughly, if at all, in law school professional responsibility courses. Updated discussion and examples based on recent developments in the law, including the ABA's simplification of the rules on advertising and solicitation, new Model Rule 8.4(g) on discrimination in the practice of law, the California Supreme Court's Sheppard Mullin opinion on advance waivers of conflicts, and continuing developments in the impact of technology on the practice of law. A series of problems at the end of each section or chapter assist you in testing your understanding. Answers are provided for these problems.
Available via the LexisNexis Digital Library, Q&A books consist of multiple choice and short answer questions with detailed explanations of the answers. This study guide includes 160 multiple-choice and short-answer questions arranged topically for ease of use during the semester, plus an additional set of 48 questions comprising a comprehensive "practice exam."
Featured Guide
The Multistate Professional Responsibility Examination (MPRE) is a 60-question, two-hour-and-five-minute, multiple-choice examination administered three times each year. It is required for admission to the bars of all but four U.S. jurisdictions (Ohio is a jurisdiction that requires it). This guide provides you with Law Library resources that will help you prepare for the MPRE.

Featured Treatise
Available on Westlaw, The Annotated Model Rules of Professional Conduct is the ABA's definitive single-volume resource for information about how courts, disciplinary bodies, and ethics committees apply the lawyer ethics rules.
Featured Database
Available on Bloomberg Law, the Lawyers' Manual's mission is to provide authoritative guidance on professional responsibility law and malpractice to all practitioners. The publication offers over 130 chapters of in-depth analysis; full text of ABA ethics opinions, Model Rules, and Standards; summaries of ethics opinions issued by more than 60 state and local jurisdictions; and a current developments component providing the latest news and analysis of issues in the field of legal ethics.
Featured Website
A series of posts by Scot Goins, Director of Academic Achievement and Bar Success at Atlanta's John Marshall Law School. After this introductory post, Part 1, reviews what the MPRE is and what score is required for your jurisdiction. Part 2, breaksdown the different areas of professional responsibility that are tested on the exam, in order to help you understand where to spend the majority of your study time. Part 3 discusses resources for your MPRE preparation, including free MPRE courses. Finally, Part 4 reviews an appropriate timeline and review strategies for your studies (although individuals vary a great deal, so you may have to adjust your timeline according to your own progress).
Featured Video
This video illustrates how to find ethics rules and opinions in a variety of sources. It is 4:56 minutes long and is closed captioned and features a table of contents.
March Is Women's History Month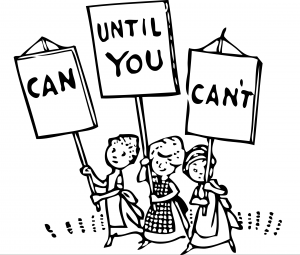 The 2022 Women's History theme is "Providing Healing, Promoting Hope." According to the National Women's History Alliance it "is both a tribute to the ceaseless work of caregivers and frontline workers during this ongoing pandemic and also a recognition of the thousands of ways that women of all cultures have provided both healing and hope throughout history."
UC College of Law & Campus Events Celebrating Women's History Month
All Month
UC Libraries Celebrates Women's History Month

Women's History Display at UCBA Library
Women's History Month at the UCBA Library – For the month of March, the UCBA Library is featuring a multi-disciplinary selection of books highlighting the global contributions of women as part of Women's History Month. These featured books are located on a table near the Library's Information Desk.
UC Libraries Research Guide of resources in Women, Gender & Sexuality Studies
UC Athletics Celebrates Women's History Month
Throughout March, UC Athletics will celebrate with a month-long digital storytelling effort on GoBEARCATS.com and the Bearcats social platforms. Student-athletes from all sports will discuss the meaning and importance of this month through social posts and graphics.
5 More Resources to Learn More about Women's History
In previous weeks we have focused on women in the legal profession. This week we will focus on more general media resources on women's history.
Available through the UC Libraries' Kanopy subscription, view 22 films on women and society.
Available through the UC Libraries' Films on Demand subscription, view a curated list of films on women and history.
Celebrate Women's History Month this year by exploring pivotal points in American history and learning more about women who fought for progress. Watch films on a range of topics: from the influence of Haudenosaunee matriarchs on early suffragists to a woman's experience of war.
Listen to the stories posted here to hear the voices and memories of women who have loved hard, worked hard, broken down barriers, and left long-lasting legacies for generations of women and girls to come.
Films, videos, and media on women's rights available through the online catalog from a variety of different sources.