This week in the Law Library, a reminder that we will be closed for July 4th, more bar exam resources, new summer legal research tips, and more Pride month resources.
Library & Building Hours
The Law Library will be closed July 4, 2022 to celebrate Independence Day. Law students and faculty will still have their 24/7 access. All of our online resources are also still available 24/7!
Bar Exam Study Resources
Congratulations! You have made it through law school but now the bar exam looms. Don't worry, the Law Library's got your back. When you've caught your breath and you're ready to start your bar studying, we have resources that can help. Check out our Bar Exam Research Guide.
The July bar examination will be administered July 26-27, 2022 at the Roberts Centre, 123 Gano Road, Wilmington, Ohio.
5 More Bar Exam Resources

The Bar Exam is not a sprint, it's a marathon so pace yourself! You can see the previous week's featured bar exam resources on our June 21st, June 13th, June 6th, and May 24th posts. Check out this week's Bar Exam Resource highlights below.
Available through the West Academic subscription, this book will help you with multiple choice questions. The Multistate Bar Exam is intimidating because it covers a wide array of subjects and because it is all multiple-choice questions. Practice multiple-choice questions can serve two purposes. The more common is that they allow you to have some sense of how you are doing–an assessment function. The less common but far more useful function is that they provide a structured study method for review of material. Few students use them that way, but those who do reap great rewards. This small volume will show you how to use practice multiple-choice questions to greatest advantage. That involves changing the way you approach those questions. Conquering the MBE gives you a step-by-step process for attacking every multiple-choice question in every MBE subject, with lots of examples. You will discover that most questions offer review of four concepts rather than just one, and they do so on concrete contexts, not in the abstract. You will also discover that when you do this step-by-step review, one answer, and only one answer, is correct.
Available through the Aspen Learning Library subscription, this brief, witty book gives examinees a real taste of what the bar exam experience feels like, from the first day of bar prep through the exam days themselves. Michael Stockman provides examples from his own experience taking the NY and MA bar exams in 2010 and 2011. The author shares strategies he devised to manage BarBri, the prep courses he took twice, explaining the strategies that worked for him, from how to get organized to specific advice about condensing notes. He offers study tips and practical advice about test days (such as what to bring) and how to manage stress and anxiety. In addition to a chapter for LLM students, there is a chapter for older test takers and those returning to the law.
Conquering the Bar Exam: Personal Stories & Practical Advice for Overcoming the Final Hurdle to Becoming a Full-Fledged Licensed Lawyer
Available at Law Stacks KF303 .C66 2007. This book provides a compilation of essays detailing real-life experiences and offering advice from lawyers, judges, professors, administrators, and deans. The essays describe what they went through, what worked for them, and the ways they defeated their worries, fears, and failures in order to realize their dreams and become lawyers.
Available through the Aspen Learning Library subscription, chapter 14 in this text covers the Bar Exam.
If I Don't Pass the Bar I'll Die
Available at KF303 .L3 2008. Stress and worry may have affected your academic performance in the past and will likely affect your performance on the bar exam. This book can prevent that from happening. It includes 73 ways to keep stress and worry from affecting your performance on the Bar Exam.
Summer Legal Research Tips
Previously, we looked at initial steps to take when you get a summer research project, researching secondary sources, and the structure and organization of statutory codes and where to find them. This week we will continue to take a look at researching a statutory issue in an annotated code, covering statutory finding tools. Learn more about researching statutes in our Researching Statutes Guide or watch our videos on finding and searching within annotated codes.
Statutory Finding Tools
There are several useful statutory finding tools that you can use when researching statutes.
Indexes
All print codes and some online codes will contain separate subject indexes. An index is a great finding tool. Topics are listed alphabetically and will refer you to the codified statutory sections pertaining to that topic. Westlaw contains indexes for all of its statutes. Lexis does not generally provide indexes for its state statutes but does for the United States Code Service. HeinOnline contains an index for the United States Code.
Tips for Using Indexes
If you see an index entry for a topic that gives you another term and then states generally this index; generally, post; or generally, ante; it is telling you to search for that other term in the index either in another part of the index, after the entry you are looking at (post), or before the entry you are looking at (ante). If you see a statutory citation in the index that says et seq., this is Latin for "and the following ones." In other words, multiple sections — it is just giving you the first one.
Tables of Contents
It is always a good idea to see your statutory section in context by looking at the table of contents. This will allow you to find related statutory sections such as preambles, definition sections, etc. With codes, you will often find a table of contents for the different divisions in which the code is organized. For example, in the United States Code, you will get a table of contents for the code, the title, and one for the chapter.
Popular Names
Sometimes a statute will have an official or popular name. If there is a well-known name for the law you are interested in, consult the "Popular Names Table" in one of the code versions. This will provide you with the session law number and the session law citation for the original act, as well as providing references to where the act has been codified. In print sources, the "Popular Names Table" may be a separate volume or be a section within the last volume of the general index. Westlaw contains popular names tables for all of its statutes. Bloomberg Law provides a popular names table for the United States Code HeinOnline provides a popular names table for the United States Code. Lexis does not generally provide a popular names table for its state statutes but it does for USCS.
Parallel Reference Tables
Each code includes volumes that contain tables for parallel references. Locate the session law citation or public law number you are interested in on the table, and it will provide you with the title and section numbers where the statute has been codified. Codes will also contain tables that relate older state codifications to the current code.
Keyword Searching of Statutes
If you don't have a popular name or citation, you can search for keywords based on your topic of research. This can be difficult. Using indexes instead will often save you time. Statutory language is not always intuitive, and the language used can appear in multiple statutes so it's easy to pull up references to statutes that are not relevant to your research. If searching statutes by keyword, take advantage of the fields and segments and create a more advanced search. Some useful fields for statutes in Westlaw are: CA, the caption field which includes the section and heading for a statute; and PR, the prelim field which includes headings and chapters assigned to the statute. In Lexis use the section segment which contains the section number and section heading of the statute; and the heading segment which contains the headings and subheadings before the subject.
June Is Pride Month!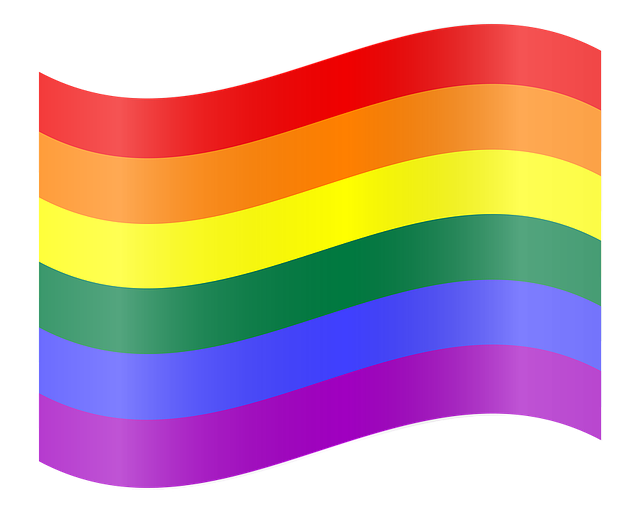 About Pride Month
Pride Month is commemorated each year in the month of June to honor the 1969 Stonewall uprising in New York City. The Stonewall Inn was a popular gay bar that police raided on Jun 28, 1969. The raid resulted in days of protest and the uprising is often cited as a catalyst for LGBTQ+ activism. Read President Biden's 2022 Proclamation on Lesbian, Gay, Bisexual, Transgender, Queer, and Intersex Pride Month.
University of Cincinnati Pride Month Events & Resources
University of Cincinnati Alumni, Pride Month
UCBA Library Pride Month Display
5 More Pride Month Resources
Learn more about Pride Month and LGBTQ+ issues by checking out the resources below!
Pride Parades tells the story of Pride in two parts. In Part I, the author explores how gays and lesbians established the event in the early 1970s as a parade to affirm gay identities. Situating this story at its beginning in mid-1970, the book outlines the scene where approximately 5,000 gays and lesbians (and surely a handful of straight allies) marched through the streets of Manhattan, West Hollywood, and downtown Chicago in the first ever Pride events. The events were a curious mix of protest march and parade – more festive than a typical angry march but with more contention than a typical parade – and were the largest ever public gatherings of out gays and lesbians in history; moreover, these marches were so successful that immediately afterward participants started planning for the following year, thus heralding the beginning of the colorful tradition of Pride. In Part II, the text leaps to 2010 and examines contemporary Pride parades.
In his book, Walter Frank offers an in-depth look at the court cases that were pivotal in establishing gay rights. But he also tells the story of those individuals who were willing to make waves by fighting for those rights, taking enormous personal risks at a time when the tide of public opinion was against them. Chronicling the past half-century of gay and lesbian history, Law and the Gay Rights Story offers a unique perspective on familiar events like the Stonewall Riots, the AIDS crisis, and the repeal of "Don't Ask, Don't Tell." Frank pays special attention to the constitutional issues surrounding same-sex marriage. The book explains the legal and constitutional issues involved in each of the major goals of the gay rights movement: a safe and healthy school environment, workplace equality, an end to anti-gay violence, relationship recognition, and full integration into all the institutions of the larger society, including marriage and military service.
A memoir, serious and hilarious in turn, of the struggles and scandals, politics and personalities that made up the women's and gay liberation movements of the 1960s and '70s. Karla Jay, a direct participant in the dramatic history of the women's and gay liberation movements, brings on stage a dazzling cast of unforgettable characters and gives voice to the sweeping tale of the activists who struggled for their vision of social justice and sexual liberation.
The American LGBTQ Rights Movement: An Introduction is a peer-reviewed chronological survey of the LGBTQ fight for equal rights from the turn of the 20th century to the early 21st century. Illustrated with historical photographs, the book beautifully reveals the heroic people and key events that shaped the American LGBTQ rights movement. The book includes personal narratives to capture the lived experience from each era, as well as details of essential organizations, texts, and court cases that defined LGBTQ activism and advocacy.
Across 200 documents, Marc Stein presents a unique record of the lessons and legacies of Stonewall. Drawing from sources that include mainstream, alternative, and LGBTQ media, gay-bar guide listings, state court decisions, political fliers, first-person accounts, song lyrics, and photographs, Stein paints an indelible portrait of this pivotal moment in the LGBT movement. In The Stonewall Riots, Stein does not construct a neatly quilted, streamlined narrative of Greenwich Village, its people, and its protests; instead, he allows multiple truths to find their voices and speak to one another, much like the conversations you'd expect to overhear in your neighborhood bar.