This week in the Law Library we're teaching technology in law practice and we have a new study room reservation system. We're also reminding you to vote, celebrating Veterans Day, previewing U.S. Supreme Court oral arguments, and continuing to celebrate American Indian and Alaska Native Heritage Month.
This Week's Research Sessions
Tuesday, November 8, 2022
Technology in Law Practice
Shannon Kemen, Legal Technology & Research Instructional Services Librarian
Room 107
11:10am – 12:05pm
Thursday, November 10, 2022
Technology in Law Practice
Shannon Kemen, Legal Technology & Research Instructional Services Librarian
Room 107
11:10am – 12:05pm
Vote!
November 8th is election day! Have you voted yet? If not, please vote tomorrow! Elections matter, even non-presidential ones, and so does your vote. Need voter information? You can find links to resources in our Election Law Guide or check out the resources below:
State of Ohio voting information site. Register to vote, change your address, find polling locations, see ballots, etc.
State of Kentucky Voting Website
The official website for Kentucky elections and voting, you can use this site to register to vote, see the election schedule and find your polling location.
State of Indiana Voting Website
The official website for Indiana elections and voting, you can use this site to register to vote, see the election schedule and find your polling location.
Veterans Day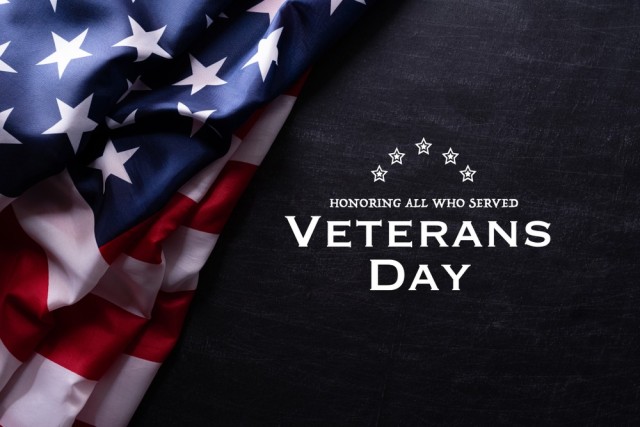 This Friday is Veterans Day. Veterans Day originated as "Armistice Day" on Nov. 11, 1919, the first anniversary marking the end of World War I. Congress passed a resolution in 1926 for an annual observance, and November 11th became a national holiday beginning in 1938. There were an estimated 16.5 million veterans in 2021. There were an estimated 621,890 veterans in Ohio in 2021. Thank you to all who have served!
The College of Law will hold classes and the Law Library will be open on Veteran's Day.
Featured Study Aids
Available via the West Academic study aid subscription, this Nutshell provides a succinct and thorough description of the law governing elections, the right to vote, and the political process in the United States. The topics addressed include "one person, one vote," gerrymandering, minority voting rights, ballot access, voter identification, recounts, direct democracy, and campaign finance. The Nutshell covers U.S. constitutional law in these areas, as well as the Voting Rights Act, Federal Election Campaign Act, and other essential statutes. It includes Evenwel v. Abbott, McDonnell v. United States, and other cases from the 2015-16 Supreme Court Term. Election law is a dynamic and rapidly expanding field that generates enormous public interest. It is also of great practical importance to lawyers and law students, with increasing litigation and many controversial Supreme Court decisions such as Bush v. Gore, Citizens United v. FEC, and Shelby County v. Holder.
Available via the Lexis OverDrive study aid subscription, this study aid takes readers through the electoral process, beginning with the right to vote and continuing through the election itself. Along the way, the authors provide thorough explanations of manifold topics, including Congress's power to protect voting rights, the use of race in districting, political gerrymandering, political parties' rights, the place of third parties, free speech and the First Amendment rights to participate in campaigns and run for office, campaign-finance regulation, vote-counting, and the role of courts in adjudicating disputes about political power and challenges to election "irregularities." Did you know that Prof. Michael Solimine is one of the authors?
Available via the Wolters Kluwer study aid subscription, this study aid tackles the complex subjects in this field, including statutory interpretation, lobbying, bribery, redistricting, campaign finance law, and voting rights.
Featured Guide
This guide is intended as a starting point for research in the law of elections.
Featured Video
Created in 2005 as a joint venture of the National Center for State Courts and the William & Mary Law School, the Election Law Program seeks to provide practical assistance to state court judges called upon to resolve difficult election law disputes.These videos are a series of web-based lectures designed to educate judges and journalists about the fundamentals of election law.
Featured Database
This database provides reference narratives and documents on elections, parties, voter behavior, and campaigns. It allows users to extract election results by characteristics such as: candidate, office, locality, and race type over time. Access U.S. election results across states with great historical depth and accuracy.
Featured Treatise
Available to law students & faculty only via Westlaw, this treatise provides a snapshot of key election and voting rights issues from practitioners highly experienced in a wide variety of areas. Part 1 details the election administration processes, challenges, and opportunities at the local and national level. Included are chapters on the FEC, enforcing federal election law, using census data to prove citizenship, and administrative challenges for recounts, contests; and post-election audits. Part 2 details the Voting Rights Act and discusses rights of language-minority voters, voter suppression tactics including voter ID laws, immigration voting rights, and redistricting issues to watch during the current redistricting cycle. Part 3 details the challenges of redistricting and includes state legislative reapportionment, Section 2 vote-dilution litigation, and corporate districting and the Voting Rights Act.
American Indian and Alaska Native Heritage Month
This month is American Indian and Alaska Native Heritage Month! In 1990, President George H.W. Bush signed a joint congressional resolution designating November 1990 as "National American Indian Heritage Month." Similar proclamations have been issued every year since 1994. Celebrate with us as we explore the contributions and history of the Native people in the United States of America.
5 More Selected Resources on American Indian and Alaska Native Heritage Month
Selected Study Aids
Available via the West Academic study aid subscription, this guide provides a reliable resource on American Indian law. The text covers the essentials of this complex body of law, with attention to the governmental policies underlying it. The work emphasizes both the historical development of Federal Indian Law and recent matters such as the evolution of Indian gaming, issues arising under the Indian Child Welfare Act, and the present enforcement of treaty rights. It addresses the policy and law applicable to Alaska Natives, but does not deal with Native Hawai'ians.
Available via the West Academic study aid subscription, Fletcher's Hornbook on Federal Indian Law is a deep survey of the history and substantive law governing the relations between the three American sovereigns, federal, state, and tribal. Interwoven are issues of federalism, administrative law, constitutional rights, and international relations. This hornbook includes original research and novel analysis of foundational Supreme Court decisions and critical federal statutory schemes – the stories beyond the stories. In addition to delving into the origins and histories of cases and statutes, the hornbook analyzes modern Indian rights settlements, the international and comparative frontiers of Indian law, and the future of the field.
Available via the West Academic study aid subscription, this book covers the often complex and unfamiliar doctrine of federal Indian law, exposing the raw conflicts over sovereignty and property that have shaped legal rulings. Fifteen distinguished authors describe gripping cases involving Indian nations over more than two centuries, each story emphasizing initiative in tribal communities and lawyering strategies that have determined the fate of nations.
Available via the West Academic study aid subscription, Fletcher's Principles of Federal Indian Law covers the basics of federal Indian law, the relationships between tribal, state, and federal sovereigns, also touching on federalism, agency law, civil rights, and criminal jurisdiction aspects of Indian law. This concise hornbook offers comprehensive coverage of the blackletter law, with statutory, regulatory, and historical context. The origins behind important doctrines of Indian law and critical statutes are explored in detail.
Available via the Lexis OverDrive study aid subscription, Mastering American Indian Law provides readers with an overview of the field. By framing the important eras of U.S. Indian policy in the Introductory Chapter, the text flows through historical up to contemporary developments in American Indian Law. In ten Chapters, the book has full discussions of a wide range of topics, such as: Chapter 2 – American Indian Property Law; Chapter 3 – Criminal Jurisdiction in Indian Country; Chapter 4 – Tribal Government, Civil Jurisdiction and Regulation; Chapter 8 – Tribal-State Relations; and Chapter 9 – Sacred Sites and Cultural Property Protection. Throughout the text, explanations of the relevant interaction between tribal governments, the federal government and state governments are included in the various subject areas. In Chapter 10 – International Indigenous Issues and Tribal Nations, the significant evolution of collective rights in international documents is focused upon as these documents may be relevant for tribal governments in relations with the United States.
November Arguments at the United States Supreme Court
From SCOTUS Blog:
Monday, November 7, 2022
Axon Enter., Inc. v. Fed. Trade Comm'n – whether Congress impliedly stripped federal district courts of jurisdiction over constitutional challenges to the Federal Trade Commission's structure, procedures, and existence by granting the courts of appeals jurisdiction to "affirm, enforce, modify, or set aside" the commission's cease-and-desist orders.
Cochran v. Sec. & Exch. Comm'n – whether a federal district court has jurisdiction to hear a suit in which the respondent in an ongoing Securities and Exchange Commission administrative proceeding seeks to enjoin that proceeding, based on an alleged constitutional defect in the statutory provisions that govern the removal of the administrative law judge who will conduct the proceeding.
Tuesday, November 8, 2022
Mallory v. Norfolk S. Ry. Co. – whether the due process clause of the 14th Amendment prohibits a state from requiring a corporation to consent to personal jurisdiction to do business in the state.
Health & Hosp. Corp. of Marion Cnty. v. Talevski – (1) whether, in light of compelling historical evidence to the contrary, the Supreme Court should reexamine its holding that spending clause legislation gives rise to privately enforceable rights under 42 U.S.C. § 1983; and (2) whether, assuming spending clause statutes ever give rise to private rights enforceable via Section 1983, the Federal Nursing Home Amendments Act of 1987's transfer and medication rules do so.
Wednesday, November 9, 2022
Haaland v. Brackeen – (1) whether various provisions of the Indian Child Welfare Act of 1978 — namely, the minimum standards of Section 1912(a), (d), (e), and (f); the placement-preference provisions of Section 1915(a) and (b); and the recordkeeping provisions of Sections 1915(e) and 1951(a) — violate the anti-commandeering doctrine of the 10th Amendment; (2) whether the individual plaintiffs have Article III standing to challenge ICWA's placement preferences for "other Indian families" and for "Indian foster home[s]"; and (3) whether Section 1915(a)(3) and (b)(iii) are rationally related to legitimate governmental interests and therefore consistent with equal protection.