This week at the Law Library we're welcoming the Ohio Supreme Court, teaching cost effective legal research, celebrating Earth Day with our display and resource highlights, celebrating Arab American Heritage Month, and previewing U.S. Supreme Court and Ohio Supreme Court oral arguments.
Ohio Supreme Court Visit
On Wednesday April 19th, the Supreme Court of Ohio will be holding oral arguments in room 160. Be sure and check out our oral argument preview!
There will be ramped up security that day and you can expect the following:
You will need to pass through metal detectors to enter the building;
You should avoid using the Atrium and first floor classrooms in the morning;
You will notice a good number of high school and undergraduate students in the Atrium as they await entrance to the oral arguments.
This will all end by early afternoon where normal circulation throughout the building will return to normal.
This Week's Research Sessions
Monday, April 17, 2023
Advanced Legal Research
Legal Technology & Research Instructional Services Librarian, Shannon Kemen & Electronic Resources​  & Instructional Technology Librarian Ron Jones
1:30pm – 2:55pm
Room 107
Tuesday, April 18, 2023
Lawyering II, Advocacy, sec. 4
Shannon Kemen, Legal Technology & Research Instructional Services Librarian
Room 145
9:00am – 10:25am
Cost Effective Legal Research
Lawyering II, Advocacy, sec. 3
Shannon Kemen, Legal Technology & Research Instructional Services Librarian
Room 145
1:30pm – 2:55pm
Cost Effective Legal Research
Lawyering II, Advocacy, section 5
Electronic Resources​ & Instructional Technology Librarian Ron Jones
Cost Effective Legal Research
1:30pm – 2:55pm
Room 145
Wednesday, April 19, 2023
Advanced Legal Research
Legal Technology & Research Instructional Services Librarian, Shannon Kemen & Electronic Resources​  & Instructional Technology Librarian Ron Jones
1:30pm – 2:55pm
Room 107
Oral Argument Help

As you get ready for oral arguments in your Advocacy class, be sure and check out the resources on our Oral Advocacy Guide, in our Oral Advocacy display, and in our previous featured resources!
Law Library Environmental Law & Justice Display

In honor of Earth Day, our April display features items from our collection that highlight environmental justice and energy law. Earth Day was first observed on April 22, 1970, when an estimated 20 million people nationwide attended the inaugural events at tens of thousands of sites including elementary and secondary schools, universities, and communities across the United States. By the twentieth anniversary of the first event, more than 200 million people in 141 countries had participated in Earth Day celebrations. The celebrations continue to grow. Please stop into the Library Services Suite (Room 110) in the next few weeks to view our exhibit, curated by Rhonda Wiseman, spotlighting monographs from our collection that focus on environmental justice and energy law. Feel free to check out materials on display!
Featured Study Aids
Available through the West Academic study aid subscription, the focus of this text is on core concepts of climate change law rather than all of the complex details. Climate law runs the gamut from state and local regulations to federal policies and international agreements and includes both public and private sector involvement.  The book begins by discussing the scientific and policy issues that frame the legal scheme, including the state of climate science, the meaning of the social cost of carbon, and the variety of tools that are available to reduce carbon emissions. It then covers in turn the international, national, and state efforts in this sphere. Finally, the book turns to the challenge of adapting to climate change, before exploring the concept of geoengineering and the potential challenges associated with using geoengineering as a tool for addressing climate change. The new edition covers major developments such as the Supreme Court's decision in West Virginia v. EPA, Trump Administration rollbacks and their subsequent fates, climate litigation brought by state and local governments, and the implementation of the Paris Agreement.
CALI currently offers many interactive exercises for Environmental Law. You will need to set up a password to use CALI online. To set up a username and password, you will be asked to enter UC Law's authorization code.
Available through the Aspen Learning Library subscription, this text contains detailed chapters and coverage of not only Environmental Law, but also Energy Law, Climate Change Law, and Land-Use Law. Includes new Supreme Court decisions and developments on requirements for standing to bring environmental litigation; more limited Supreme Court Chevron deference to the E.P.A.;new Supreme Court decisions in Hughes v. Talen, Michigan v. E.P.A, and Murr v. Wisconsin; new treatment of lack of any private-party rights of action in environmental law; new material on environmental repercussions of "fracking" and the law; new material on protecting public drinking water supplies in both riparian and prior appropriation state law systems; the most recent cases interpreting the extent of "waters of the United States;" legal treatment of the Clean Power Plan, now enjoined by the Supreme Court; a complete update of new legal environmental issues regulating the nuclear power fleet in the United States; detailed treatment of pending nuisance suits by cities against oil companies for climate change damages related to rises in sea level; and coverage of the Paris Agreement of 2015 and climate change.
Available through the LexisNexis Digital Library study aid subscription, this Understanding treatise provides a comprehensive overview of environmental and land use law in the United States. Most of the content addresses the most seminal and widely litigated federal environmental statutes, which have served as the template for the majority of state environmental laws. However, the discussion includes salient state laws when they help to inform particular topics. Early chapters provide a basic summary of the building blocks of environmental law: its constitutional underpinning; federal versus state regulatory authority; common law antecedents; and how the process for the environmental review of government (typically agency) actions operates. Later chapters have been revised to address updated developments involving air pollution and controls, the Clean Water Act, Hazardous Waste regulations and cleanups, and various statutes governing classes of chemicals that collectively can be termed toxic substances. The discussion of noise regulation has been revised to address an increasingly pernicious but often underappreciated kind of emissions that historically had been relegated to state and local land use controls. Climate change is increasingly at the forefront of policy discussions, as are evolving ideas about the responsibility of corporations for including environmental goals in their business models and performance. Hence, these topics, domestically as well as internationally, have been expanded where relevant in this fourth edition. Finally, the new Chapter 14, largely replacing that of earlier editions, directs the readers' attention to emerging areas of environmental concern that increasingly demand regulatory attention.
Featured Guide
This guide provides a comprehensive overview of federal environmental law & policy research resources. It covers locating articles, treatises, statutory law, administrative materials, agency publications, and websites of interest.
Featured Treatise
Provides practical guidance that cuts across all substantive areas of environmental law. Written for attorneys, consultants, regulators and facility managers by some of the foremost authorities in the country, this publication provides guidance through complex procedures and phases of environmental law practice, featuring state-by-state as well as subject-by-subject coverage.
Featured Website
United Nations page on the global issue of climate change.
Featured Video
Each year, Vanderbilt Law School and the Environmental Law Institute identify innovative environmental law and policy proposals in the academic literature. Leading professors, policymakers, and practitioners were invited to discuss the proposals selected this year. This year the following articles were discussed: J.B. Ruhl & Robin Kundis Craig, 4°C, 106 MINN. L. REV. 191; Sonya Ziaja, How Algorithm-Assisted Decision Making is Influencing Environmental Law and Climate Adaptation, 48 ECOLOGY L.Q. 899; and  Quinn Curtis, Jill Fisch, and Adriana Robertson, Do ESG Mutual Funds Deliver on Their Promises?, 120 MICH. L. REV. 393.
Celebrate Arab American Heritage Month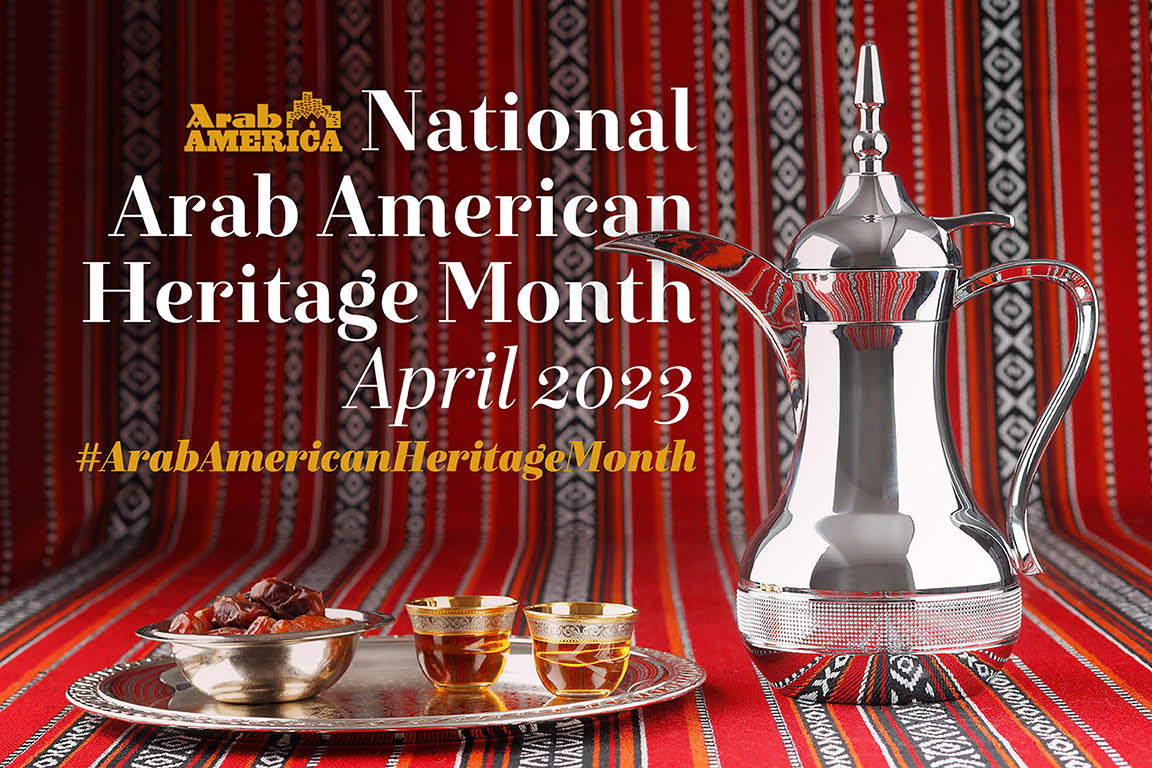 April is National Arab American Heritage Month (NAAHM) and celebrates the heritage, culture, and contributions of Arab Americans. Immigrants with origins from the Arab world have been arriving to the United States since before our country's independence and have contributed to our nation's advancements in science, business, technology, foreign policy, and national security. The Arab American Foundation and Arab America initiated the National Arab American Heritage Month in 2017. States and other organizations began recognizing April as National Arab American Heritage Month and this year President Biden issued an official proclamation.
According to the Arab American Institute, "Today, it is estimated that nearly 3.7 million Americans trace their roots to an Arab country. Arab Americans are found in every state, but more than two thirds of them live in just ten states: California, Michigan, New York, Florida, Texas, New Jersey, Illinois, Ohio, Pennsylvania, and Virginia. Metropolitan Los Angeles, Detroit, and New York are home to one-third of the population." Ohio has one of the fastest growing Arab populations in the country.
Selected Resources to Learn More for Arab American Heritage Month
In previous weeks we looked at databases, media, and archives. This week we take a look at some of the books available in UC Libraries.
Al-Mughtaribun explores the influence of American law on Muslim life in the United States. It examines pluralism and religious toleration in America, viewed from the vantage point offered by the experiences of Muslims in the United States, a significant and growing part of an increasingly pluralistic society. By tracing the historical shift in the consciousness of American Muslims, precipitated by their interactions with the legal institutions of the dominant culture, Moore demonstrates the transformative impact of law on a minority community seeking religious toleration.
This volume traces one hundred years of the dynamic engagement of Arab American women in the political, social, economic, intellectual, and artistic life in the U.S.
Countless generations of Arabs and Muslims have called the United States "home." Yet while diversity and pluralism continue to define contemporary America, many Muslims are viewed by their neighbors as painful reminders of conflict and violence. In this concise volume, renowned historian Yvonne Haddad argues that American Muslim identity is as uniquely American it is for as any other race, nationality, or religion. Becoming American? first traces the history of Arab and Muslim immigration into Western society during the 19th and 20th centuries, revealing a two-fold disconnect between the cultures—America's unwillingness to accept these new communities at home and the activities of radical Islam abroad. Urging America to reconsider its tenets of religious pluralism, Haddad reveals that the public square has more than enough room to accommodate those values and ideals inherent in the moderate Islam flourishing throughout the country. In all, in remarkable, succinct fashion, Haddad prods readers to ask what it means to be truly American and paves the way forward for not only increased understanding but for forming a Muslim message that is capable of uplifting American society.
Between the Middle East and the Americas: The Cultural Politics of Diaspora traces the production and circulation of discourses about "the Middle East" across various cultural sites, against the historical backdrop of cross-Atlantic Mahjar flows. The book highlights the fraught and ambivalent situation of Arabs/Muslims in the Americas, where they are at once celebrated and demonized, integrated and marginalized, simultaneously invisible and spectacularly visible. The essays cover such themes as Arab hip-hop's transnational imaginary; gender/sexuality and the Muslim digital diaspora; patriotic drama and the media's War on Terror; the global negotiation of the Prophet Mohammad cartoons controversy; the Latin American paradoxes of Turcophobia/Turcophilia; the ambiguities of the bellydancing fad; French and American commodification of Rumi spirituality; the reception of Iranian memoirs as cultural domestication; and the politics of translation of Turkish novels into English. Taken together, the essays analyze the hegemonic discourses that position "the Middle East" as a consumable exoticized object, while also developing complex understandings of self-representation in literature, cinema/TV, music, performance, visual culture, and digital spaces. Charting the shifting significations of differing and overlapping forms of Orientalism, the volume addresses Middle Eastern diasporic practices from a transnational perspective that brings postcolonial cultural studies methods to bear on Arab American studies, Middle Eastern studies, and Latin American studies. Between the Middle East and the Americas disentangles the conventional separation of regions, moving beyond the binarist notion of "here" and "there" to imaginatively reveal the thorough interconnectedness of cultural geographies.
This volume is about the need for American Muslims to move "beyond minority politics" in their quest for religious self-determination. This volume aims to contribute to advancing self-transformation among American Muslims and to help in setting priorities and deploying effective approaches to religious self-determination. It analyzes the multiple and overlapping identities that different communities of Americans tend to share and examines the complex and evolving meaning of American citizenship, highlighting the historically harsh policies of racial exclusion. It also describes the significant variety of American Muslims and their diverse experiences of citizenship, explains the constitutional and legal framework of religious self-determination in relation to traditional interpretations of Sharia, and examines the mediation of tensions between separation of religion and state. This volume also calls on American Muslims to embrace both their citizenship and faith.
April Arguments at the United States Supreme Court
From SCOTUS Blog:
Monday, April 17, 2023
Slack Techs., Inc. v. Pirani – whether Sections 11 and 12(a)(2) of the Securities Act of 1933 require plaintiffs to plead and prove that they bought shares registered under the registration statement they claim is misleading.
Pugin v. Garland – whether a predicate offense must require a nexus with a pending or ongoing investigation or judicial proceeding in order to qualify as "an offense relating to obstruction of justice," 8 U.S.C. § 1101(a)(43)(S).
Tuesday, April 18, 2023
Groff v. DeJoy – (1) whether the court should disapprove the more-than-de-minimis-cost test for refusing religious accommodations under Title VII of the Civil Rights Act of 1964 stated in Trans World Airlines, Inc. v. Hardison; and (2) whether an employer may demonstrate "undue hardship on the conduct of the employer's business" under Title VII merely by showing that the requested accommodation burdens the employee's coworkers rather than the business itself.
U.S. ex rel. Schutte v. SuperValu Inc. – whether and when a defendant's contemporaneous subjective understanding or beliefs about the lawfulness of its conduct are relevant to whether it "knowingly" violated the False Claims Act.
Wednesday, April 19, 2023
Counterman v. Colorado – whether, to establish that a statement is a "true threat" unprotected by the First Amendment, the government must show that the speaker subjectively knew or intended the threatening nature of the statement, or whether it is enough to show that an objective "reasonable person" would regard the statement as a threat of violence.
April Oral Arguments at the Ohio Supreme Court
You can view the live stream of oral arguments on the Court's website or see them after the arguments take place in the Ohio Channel archives.
Tuesday, April 18, 2023
In re Alamo Solar I, L.L.C. (2022-0053) and In re Angelina Solar I, L.L.C. (2022-0054) – whether the Ohio Power Siting Board fail to follow its own rules when approving two large-scale solar power generating facilities in Preble County Court News Ohio Oral Argument Preview
State v. Johnson – whether a defendant's constitutional rights to due process and a fair trial violated when a trial court denied his request to consider new evidence, given the Supreme Court of Ohio's 2022 ruling in State v. Bethel. Court News Ohio Oral Argument Preview
McCullough v. Bennett – (1) whether Ohio Rev. Code sec. 2305.19(A), the "savings" statute that allows one more year to refile a personal injury lawsuit, restricts how many times the case can be refiled; (2) whether a plaintiff can invoke the protections of the Ohio Savings Statute where the plaintiff's complaint was administratively dismissed prior to the expiration of the underlying statute of limitations; and (3) whether the Ohio Savings Statute extends the time to commence an action under Ohio Civ. R. 3(A) where an administrative dismissal occurs during the one-year commencement period. Court News Ohio Oral Argument Preview
Disciplinary Couns. v. Gaul – whether the Board of Professional Conduct improperly found that Judge Gaul acted with a dishonest or selfish motive; erred in concluding that Judge Gaul refused to acknowledge the wrongful nature of his conduct; and erred by concluding that the Court's prior precedent supports a recommended sanction of a one-year suspension with no portion stayed.
Wednesday, April 19, 2023
Harris v. Hilderbrand – (1) whether a police officer, who is required to board his K-9 dog at home, is immune from lawsuits alleging negligence when the dog bites a guest at the officer's home; and (2) whether the requirement that a police officer board his K-9 dog at his house provides him immunity against claims for strict liability under Ohio's dog-bite statute. Court News Ohio Oral Argument Preview
Acuity, Mut. Ins. Co. v. Progressive Specialty Ins. Co. – (1) whether insurers are permitted to contractually define who qualifies as an insured for liability coverage; and (2) whether both insurance policies are considered in determining payment when a person is covered by another insurance policy and driving someone else's car which is also covered by another insurance policy. Court News Ohio Oral Argument Preview
State v. Bertram – whether the state must show that a trespasser actively avoided discovery or used deceptive conduct to gain entrance to a structure in order to prove a burglary charge. Court News Ohio Oral Argument Preview