This week in the Law Library, we learn about legal technology audits, more bar exam resources, new summer legal research tips, more Pride month resources, and preview Ohio Supreme Court oral arguments.
Legal Technology Competency Live Session
Wednesday, June 28, 2023
12:00 – 12:30pm
Room 107 or Zoom
Using Legal Technology Audits
Legal Technology & Research Instructional Services Librarian Shannon Kemen
You can learn more about each of these programs by visiting the following websites:
Legal Research Competency Guide
Legal Technology Competency Guide
Bar Exam Study Resources
Congratulations! You have made it through law school but now the bar exam looms. Don't worry, the Law Library's got your back. We have resources that can help. Check out our Bar Exam Research Guide.
The July 2023 bar examination will be administered at the Roberts Centre, 123 Gano Road, Wilmington, Ohio July 25-26, 2023. Ohio Bar Exam FAQs
5 More Bar Exam Resources
The Bar Exam is not a sprint, it's a marathon so pace yourself! You can see the previous week's featured bar exam resources on our June 20th, June 12th, May 30, and May 22th posts. Check out this week's Bar Exam Resource highlights below.
Available through the West Academic subscription, this book will help you with multiple choice questions. The MBE and UBE are not necessarily different exams. Rather, the MBE is a component of the UBE. The Multistate Bar Exam is intimidating because it covers a wide array of subjects and because it is all multiple-choice questions. Practice multiple-choice questions can serve two purposes. The more common is that they allow you to have some sense of how you are doing–an assessment function. The less common but far more useful function is that they provide a structured study method for review of material. Few students use them that way, but those who do reap great rewards. This small volume will show you how to use practice multiple-choice questions to greatest advantage. That involves changing the way you approach those questions. Conquering the MBE gives you a step-by-step process for attacking every multiple-choice question in every MBE subject, with lots of examples. You will discover that most questions offer review of four concepts rather than just one, and they do so on concrete contexts, not in the abstract. You will also discover that when you do this step-by-step review, one answer, and only one answer, is correct.
Available through the West Academic subscription, this book's sole focus is the Multistate Essay Examination, the essay portion of the bar exam in states that administer the UBE. It is a one-source resource for what you need to maximize your performance on the MEE—not a generic essay writing guide, but a treasury of information, issue identification, and subject area frameworks tailored specifically for the MEE. This text covers what you need to know about preparing for and taking the MEE to achieve the highest possible essay scores, beginning with how to use the individual Subject Charts (organized by MEE subject) and Table of Issues (organized by bar administration). These charts identify every issue and sub-issue tested on the MEE over the past 14 years, thus letting you see the frequency of tested topics and gain familiarity with how they are tested. When combined with our unique strategies for writing under timed conditions, developing a well-organized answer, and writing a solid analysis, you are ready to write your way to bar passage.
Available through the West Academic subscription, this book teaches you how to take advantage of this by identifying the basic underlying formulas on which every MPT is constructed and the standard performance expectations. The MPT is one of three components of the UBE. It then shows you how to develop a set of standard strategies, create a process for approaching any MPT, and accurately assess your performance. A Short & Happy Guide to the MPT not only identifies what skills are tested, but how they are tested, and how you can demonstrate mastery of those skills. By learning the formula, developing an efficient and effective approach that comports with performance expectations, you will be prepared to score high on any MPT and no problem will take you by surprise.
Available at Law Stacks KF303 .C66 2007, this book provides a compilation of essays detailing real-life experiences and offering advice from lawyers, judges, professors, administrators, and deans. The essays describe what they went through, what worked for them, and the ways they defeated their worries, fears, and failures in order to realize their dreams and become lawyers.
Available at Law Stacks KF303 .L3 2008, this book helps you with the stress and anxiety caused by the bar exam. Stress and worry may have affected your academic performance in the past and will likely affect your performance on the bar exam. This book includes 73 ways to keep stress and worry from affecting your performance on the Bar Exam.
Summer Legal Research Tips
Previously, we looked at initial steps to take when you get a summer research project, researching secondary sources, the structure and organization of statutory codes and where to find them, and statutory finding tools. This week we will continue to take a look at researching a statutory issue in an annotated code, by covering updating and validating statutes. Learn more about researching statutes in our Researching Statutes Guide or watch our videos on using citators to validate statutes.
How Up-to-Date Is Your Code?
Statutes are constantly changing. Make sure that you are working with the most current version of a statute when researching a current issue. Print and online codes will tell you how up to date they are. Look for these currency statements when viewing a statute. Look for the number of the last session law integrated into the code.
Print codes are updated with annual pocket parts and supplements. Also look for legislative service pamphlets. These updates are published throughout the year and usually include a cumulative list of statutes affected by recently enacted laws and a cumulative subject index. Tables of amendments and repeals published in codes and advance legislative services provide citations to session laws that modify existing statutes. Just be aware that print supplements are often published to slowly for updating purposes so online sources are going to be most current.
Validating Statutes Using Citators
On Lexis, use Shepards to validate your statute and to identify any pending legislation that may impact your statute. In Lexis, when you shepardize a statute, the circle with an exclamation point indicates that a section has strong negative treatment. Such negative treatment would be things like it has been amended or repealed or that it has been declared unconstitutional or void. In Lexis, the upside-down yellow triangle with an exclamation point indicates that there is pending legislation that could amend your statute. In Lexis, the green diamond with a plus sign in it indicates that there is positive treatment of your statute.
On Westlaw, use KeyCite to validate your statute and to identify any pending legislation that may impact your statute. A red flag in Westlaw indicates that a section has been amended or repealed by a session law or that it has been declared unconstitutional or preempted. A yellow flag in Westlaw indicates that the statute has been renumbered or transferred by a recent session law; that an uncodified session law or proposed legislation affecting the statute is available; that the statute was limited on constitutional or preemption grounds; that its validity was otherwise called into doubt; or that a prior version of the statute received negative treatment from a court.
More Help on Using Citators for Statutes
Researching Statutes: Using Citators for Validation & Research Video
This video covers KeyCite and Shepards features for statutes. It looks at how you make sure your statute is good law and how to use the citators for more research. The video is 7:16 minutes long and features closed captioning.
How to Check the Status of a Statute Using KeyCite (PDF)
More Help on Statutes Research
Lexis: Common Research Tasks (PDF)
How to Research Statutes on Thomson Reuters Westlaw Edge (PDF)
How to Research Judicial Interpretation of a Statute Video
June Is Pride Month!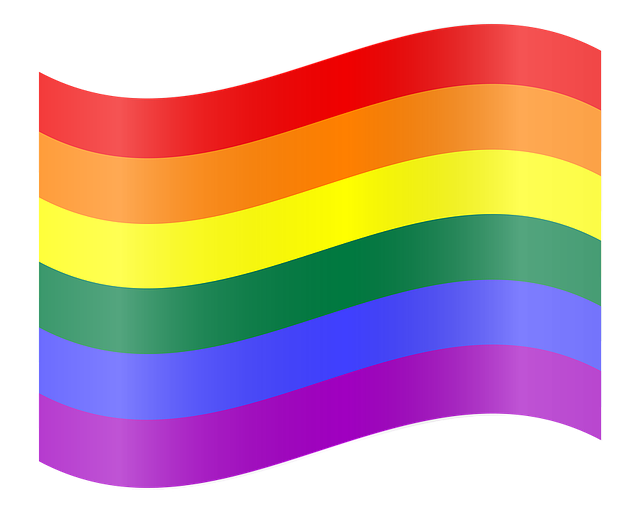 About Pride Month
Pride Month is commemorated each year in the month of June to honor the 1969 Stonewall uprising in New York City. The Stonewall Inn was a popular gay bar that police raided on Jun 28, 1969. The raid resulted in days of protest and the uprising is often cited as a catalyst for LGBTQ+ activism. Read President Biden's 2023 Proclamation on Lesbian, Gay, Bisexual, Transgender, Queer, and Intersex Pride Month
Learn more about Pride Month and LGBTQ+ issues by checking out the resources below!
University of Cincinnati Pride Month Events & Resources
University of Cincinnati Alumni, Pride Month
UCBA Library Pride Month Display
5 More Pride Month Resources
Learn more about Pride Month and LGBTQ+ issues by checking out the resources below!
The American LGBTQ Rights Movement: An Introduction is a peer-reviewed chronological survey of the LGBTQ fight for equal rights from the turn of the 20th century to the early 21st century. Illustrated with historical photographs, the book beautifully reveals the heroic people and key events that shaped the American LGBTQ rights movement. The book includes personal narratives to capture the lived experience from each era, as well as details of essential organizations, texts, and court cases that defined LGBTQ activism and advocacy.
In 2015, when the Supreme Court declared that gay and lesbian couples were entitled to the "equal dignity" of marriage recognition, the concept of dignity became a cornerstone for gay rights victories. In Disrupting Dignity, Stephen M. Engel and Timothy S. Lyle explore the darker side of dignity, tracing its invocation across public health politics, popular culture, and law from the early years of the HIV/AIDS crisis to our current moment.
Chronicling the past half-century of gay and lesbian history, Law and the Gay Rights offers a unique perspective on familiar events like the Stonewall Riots, the AIDS crisis, and the repeal of "Don't Ask, Don't Tell." Walter Frank pays special attention to the constitutional issues surrounding same-sex marriage and closely analyzes the two recent Supreme Court cases addressing the issue. While a strong advocate for gay rights, he also examines critiques of the movement, including some coming from the gay community itself. Comprehensive in coverage, the book explains the legal and constitutional issues involved in each of the major goals of the gay rights movement: a safe and healthy school environment, workplace equality, an end to anti-gay violence, relationship recognition, and full integration into all the institutions of the larger society, including marriage and military service. Drawing from extensive archival research and from decades of experience as a practicing litigator, Walter Frank not only provides a vivid history, but also shows where the battle for gay rights might go from here.
The Path to Gay Rights is the first social science analysis of how and why the LGBTQ movement achieved its most unexpected victory—transforming gay people from a despised group of social deviants into a minority worthy of rights and protections in the eyes of most Americans. The book weaves together a narrative of LGBTQ history with new findings from the field of political psychology to provide an understanding of how social movements affect mass attitudes in the United States and globally.
The Lesbian, Gay, Bisexual, Transgender, Queer, Intersex, Asexual, and Allies community (abbreviated LGBTQIA or "LGBT") is responding to a radically changed social and political environment. While a host of books have analyzed legal dimensions of LGBT public policy, this Routledge handbook is the first to utilize up-to-the-minute empirical data to examine and unpick the corrosive "post-factual" changes undermining LGBT public policy development. It takes a look at a wide range of social and policy issues of broad interest—including homelessness, transgender rights, healthcare, immigration, substance abuse, caring for senior members of the community, sexual education, resilience, and international policy.
June Oral Arguments at the Ohio Supreme Court
You can view the live stream of oral arguments on the Court's website or see them after the arguments take place in the Ohio Channel archives.
Tuesday, June 27, 2023
State v. Palmer – (1) whether a revision to the state law on claiming self-defense, Ohio Rev. Code sec. 2901.05, lowers the amount of evidence a defendant needs in order to have a jury consider the claim; and (2) whether the trial judge usurped the role of a jury by weighing the evidence presented in the claim of self-defense and deciding that a jury can't consider the claim. Court News Ohio Oral Argument Preview
In re E.S. Jr. – (1) whether circumstantial evidence is entitled to the same weight as direct evidence during a juvenile bindover probable cause hearing; and  (2) whether the reviewing court should examine the evidence and inferences in a light most favorable to the prosecution. Court News Ohio Oral Argument Preview
State v. Hurt – (1) whether 2020 S.B. No. 175, which eliminated the duty to retreat for self-defense, applies to all trials held after the effective date of the act regardless of the date of offense; (2) whether a claim of acting in self-defense applies to alleged offenses against bystanders; and (3) whether on re-trial double jeopardy and collateral estoppel require that the defendant does not need to reprove the mitigating factors found by a jury in the first trial. Court News Ohio Oral Argument Preview
Columbus Bar Assoc. v. Bulson – whether restitution should be paid in addition to the sanctions imposed by the Board of Professional Conduct. Court News Ohio Oral Argument Preview
Wednesday, June 28, 2023
Disc. Counsel v. Bennett – whether a former federal prosecutor who sexually harassed a law student intern should be suspended for six-months or should have the suspension stayed. Court News Ohio Oral Argument Preview
State ex rel. Yost v. FirstEnergy Corp., – (1) whether an appellate court is permitted to review factual findings in an appeal from the denial of a motion to dissolve an attachment; (2) whether a trial court need only find that there is probable cause of a present danger that property will be immediately disposed of, concealed, or placed beyond the jurisdiction of the court in order to issue an ex parte order of attachment; (3) whether the appellate court can review evidence submitted a trial court hearing that was not available at an earlier hearing that was conducted without notice to the defendant; (4) whether the trial court abused its discretion when it ordered an attachment of less than the amount that "may be had" in a civil suit; and (5) whether Ohio Rev. Code sec. 2715.091 authorizes a court to issue post-judgment garnishments on a pre-judgment basis. Court News Ohio Oral Argument Preview
Disc. Counsel v. Hunter – whether former Hamilton County Juvenile Judge Tracie Hunter should serve an indefinite suspension. Court News Ohio Oral Argument Preview
State v. Toran – whether the inventory search of a vehicle is reasonable after a lawful stop and impoundment of a vehicle, when the state does not introduce law enforcement's written inventory search policy at a hearing to suppress evidence or the law enforcement officer does not testify about the policy details at the suppression hearing. Court News Ohio Oral Argument Preview