This week we're preparing for our Legal Research & Legal Technology Competency Programs' summer sessions, looking at bar exam resources, reviewing basic legal research skills for summer, and continuing our celebration of Asian American and Pacific Islander Heritage Month as well as beginning our celebration of Pride Month.
Legal Research Competency & Legal Technology Competency Programs
Upcoming Summer Competency Program Schedule
You can learn more about each of these programs by visiting the following websites:
Legal Research Competency Guide
Legal Technology Competency Guide
Bar Exam Study Resources
Congratulations! You have made it through law school but now the bar exam looms. Don't worry, the Law Library's got your back. When you've caught your breath and you're ready to start your bar studying, we have resources that can help. Check out our Bar Exam Research Guide.
The July 2023 bar examination will be administered at the Roberts Centre, 123 Gano Road, Wilmington, Ohio July 25-26, 2023. The Holiday Inn Roberts Centre room block opens on May 15, 2023, at 11 a.m. Ohio Bar Exam FAQs
5 More Bar Exam Resources
The Bar Exam is not a sprint, it's a marathon so pace yourself! Check out this week's Bar Exam Resource highlights below.
Available via the West Academic study aid subscription, Acing the Bar Exam provides candidates with a complete guide to the bar exam — from pre-planning considerations through bar review and sitting for the exam. It features comprehensive coverage of the Uniform Bar Exam, including an explanation of each component and how to prepare for it. Every aspect of the process is explained in detail and by example. The bar exam is de-constructed, section by section, where candidates are led through the steps they need to follow to succeed. Approaches for learning the black letter law, setting study schedules, and answering essay and multiple-choice questions are combined to maximize the likelihood of success. Each of these tasks is then configured into checklist format to help candidates navigate each step.
This CALI Lesson teaches you how to select the right answer in a multiple-choice question by better understanding how to identify wrong answers, based on nine specific types of wrong answers. If using CALI, you will need to create an account (if you have not already done so) using a Cincinnati Law authorization code. You can obtain this code from a reference librarian
This CALI Lesson teaches a methodical approach for all law school multiple choice questions. The step-by-step approach provides a framework to work through questions so students can more easily eliminate distractor answer choices. The lesson will thoroughly explore each step in this analytical approach. If using CALI, you will need to create an account (if you have not already done so) using a Cincinnati Law authorization code. You can obtain this code from a reference librarian
Although this CALI Lesson references law school exams, students studying for the bar exam will find it useful. Throughout law school, students will be asked to assess their own essays by comparing them to a model or sample student answer provided by their professor. It can often be difficult to distinguish one's work from the model. Sometimes it is hard to distinguish what a student knows, from what they wrote down. Experienced legal writers understand that subtle differentiation in language changes the meaning of what was written. This lesson will provide students with strategies for self-assessment, so that they can become critical judges of their work, and consequently precise legal writers. If using CALI, you will need to create an account (if you have not already done so) using a Cincinnati Law authorization code. You can obtain this code from a reference librarian
This lesson focuses upon the concept of metacognition and teaches you how to enhance your understanding about how you learn to better improve your study, organizational, test-taking and self-assessment skills with the goal of improving your performance in law school. The lesson should help you better understand your individual learning process and show you how to use this information to develop study and test-taking skills needed for success. If using CALI, you will need to create an account (if you have not already done so) using a Cincinnati Law authorization code. You can obtain this code from a reference librarian
Summer Legal Research Tips
Previously, we looked at initial steps to take when you get a summer research project. Once you've identified the resources available to you at your place of summer employment and asked questions, you may need to do background research about your issue before jumping into primary sources such as statutes and case law. Learn more about researching in secondary sources in our Researching Secondary Sources Guide or watch our videos on finding and searching within the various secondary source types.
Use Secondary Sources
A good secondary source can explain the law around your issue and cite you to primary sources. It can save you a lot of time and effort! Which secondary sources should you look at? Read on!
Start with a Research Guide
Yes, you can google but google smartly! Start by searching for a research guide on a subject. Law librarians write guides on researching specific areas of law that will identify good secondary sources, as well as relevant primary sources in that subject area. Here at the Robert S. Marx Law Library, we have over 80 research guides that can help you with a summer project! These guides are available 24/7. If one of our guides doesn't have the information you're looking for, type in your legal subject and the terms +research +guide in your favorite search engine.
Types of Secondary Sources
There are different types of secondary sources and some may be more helpful to you than others. Secondary sources can only be persuasive, they can never be mandatory or binding on a court of law. The persuasive value of a secondary source depends on its author. Below are some secondary sources that you might remember from your legal research classes and some tips on when to use them.
Legal Encyclopedias
Legal encyclopedias are great places to start if you need an overview of a legal subject or don't know much about the subject. There are two general legal encyclopedias: (1) American Jurisprudence 2d (Am. Jur.) and Corpus Juris Secundum (C.J.S.). Many states also have legal encyclopedias. The Ohio legal encyclopedia is Ohio Jurisprudence 3d (Oh. Jur.).
Practice Guides and Handbooks
Practice guides and handbooks are secondary sources that are very practitioner oriented. Often the practice guides and handbooks will include forms and procedural information.
Treatises
Treatises give you more in-depth treatment of subjects than the practice guides and handbooks. Treatises are usually written by experts and scholars in the field.
Law Review Articles
Law review articles are journal articles written by students, practitioners, and scholars. Law review articles are often good resources for cutting edge, controversial, or new developments in the law.
American Law Reports
American Law Reports contain two kinds of material: articles (also sometimes called annotations) and cases. The articles are what you would be interested in for research purposes. Articles cover a topic through cases that focus on a particular point of law. These articles collect the cases from a variety of state and federal courts or jurisdictions and arrange them according to how the courts have ruled. American Law Reports are great to use for researching narrow topics, doing a survey of existing law, identifying trends in the law, and finding persuasive case law.
Restatements
Restatements of the Law are highly regarded uniform statements of the law produced by the American Law Institute (ALI), an organization comprised of prominent American judges, lawyers, and law professors. They are heavily annotated and may be adopted by jurisdictions. Each restatement is arranged first by chapter, then by topic and title, and then by section. Restatement sections generally begin with a "black letter" statement of the law followed by comments, illustrations, and reporter notes. Case annotations to the Restatements can be useful to find how a Restatement provision has been applied by a particular court.
May Is Asian American and Pacific Islander Heritage Month!
This month we're celebrating Asian/Pacific American Heritage Month! After decades of celebrating Asian/Pacific American Heritage Week, Congress finally passed Public Law 102-450 which annually designated May as Asian/Pacific American Heritage Month. The month of May was chosen to commemorate the immigration of the first Japanese to the United States on May 7, 1843, and to mark the anniversary of the completion of the transcontinental railroad on May 10, 1869. Read President Biden's 2023 Proclamation on Asian American, Native Hawaiian, And Pacific Islander Heritage Month.
UC College of Law & Campus Celebrations for Asian American and Pacific Islanders Heritage Month
Law Library Asian-Pacific American Heritage Month Display
UC Alumni Association Celebrates Asian/Pacific American Heritage Month
Library Displays at UCBA, Asian-Pacific Heritage Month
5 More Resources to More About Asian American and Pacific Islanders:
AAPI Data is a nationally recognized publisher of demographic data and policy research on Asian Americans and Pacific Islanders.
Library of Congress, Discrimination Against Asian and Pacific Islander Americans: A Research Guide
Throughout the history of the United States, Asian Americans and Pacific Islander Americans have been discriminated against legally, socially, and economically. This research guide provides primary and secondary sources, in electronic and print formats, regarding historical and contemporary aspects of discrimination against Asian Americans.
Race, Rights, and the Asian American Experience (e-Book)
In Race, Rights, and the Asian American Experience, Angelo N. Ancheta demonstrates how United States civil rights laws have been framed by a black-white model of race that typically ignores the experiences of other groups, including Asian Americans. When racial discourse is limited to antagonisms between black and white, Asian Americans often find themselves in a racial limbo, marginalized or unrecognized as full participants. Ancheta examines legal and social theories of racial discrimination, ethnic differences in the Asian American population, nativism, citizenship, language, school desegregation, and affirmative action. In the revised edition of this influential book, Ancheta also covers post-9/11 anti-Asian sentiment and racial profiling. He analyzes recent legal cases involving political empowerment, language rights, human trafficking, immigrant rights, and affirmative action in higher education-many of which move the country farther away from the ideals of racial justice. On a more positive note, he reports on the progress Asian Americans have made in the corporate sector, politics, the military, entertainment, and academia. A skillful mixture of legal theories, court cases, historical events, and personal insights, this revised edition brings fresh insights to U.S. civil rights from an Asian American perspective.
Citizens of Asian America: Democracy and Race during the Cold War (e-Book)
While histories of international politics and U.S. race relations during the Cold War have largely overlooked the significance of Asian Americans, Cheng challenges the black-white focus of the existing historiography. She highlights how Asian Americans made use of the government's desire to be leader of the "free world" by advocating for civil rights reforms, such as housing integration, increased professional opportunities, and freedom from political persecution. Further, Cheng examines the liberalization of immigration policies, which worked not only to increase the civil rights of Asian Americans but also to improve the nation's ties with Asian countries, providing an opportunity for the U.S. government to broadcast, on a global scale, the freedom and opportunity that American society could offer.
The Color of Success: Asian Americans and the Origins of the Model Minority (e-Book)
The Color of Success tells of the astonishing transformation of Asians in the United States from the "yellow peril" to "model minorities" — peoples distinct from the white majority but lauded as well-assimilated, upwardly mobile, and exemplars of traditional family values — in the middle decades of the twentieth century. Wu provides an unprecedented view of racial reform and the contradictions of national belonging in the civil rights era. By charting the emergence of the model minority stereotype, The Color of Success reveals that this far-reaching, politically charged process continues to have profound implications for how Americans understand race, opportunity, and nationhood.
June Is Pride Month!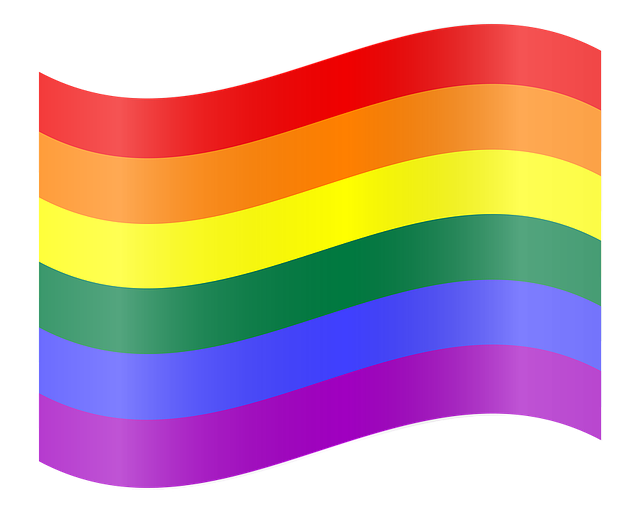 About Pride Month
Pride Month is commemorated each year in the month of June to honor the 1969 Stonewall uprising in New York City. The Stonewall Inn was a popular gay bar that police raided on Jun 28, 1969. The raid resulted in days of protest and the uprising is often cited as a catalyst for LGBTQ+ activism.
5 Pride Month Resources
Learn more about Pride Month and LGBTQ+ issues by checking out the resources below!
June ABA 21-Day LGBTQ+ Equity Habit Building Challenge ©
This Challenge is modeled after the "21-Day Racial Equity Habit-Building Challenge©," which was conceived several years ago by diversity expert Dr. Eddie Moore, Jr. to advance deeper understandings of the intersections of race, power, privilege, supremacy, and oppression. The goal of the Challenge is to assist each of us to become more aware, compassionate, constructive, engaged people in the quest for equity, and specifically to learn more about the Lesbian, Gay, Bisexual, Transgender, Queer, and many communities included under the "LGBTQ+ umbrella." It transcends our roles as lawyers. Non-lawyers are also welcome to participate. The Challenge invites participants to complete a syllabus of 21 daily, short assignments (typically taking 15-30 minutes), over 21 consecutive days, that includes readings, videos, or podcasts. The assignments seek to expose participants to perspectives on elements of LGBTQ+ histories, identities, and cultures. This Challenges cannot possibly highlight all of the diversity of experiences and opinions within the LGBTQ+ community itself, much less substitute for learnings about any other community. This syllabus is but an introduction to what we hope will be a rewarding journey that extends far beyond the limits of this project.
ABA, Commission on Sexual Orientation and Gender Identity, Welcoming our Transgender Colleagues in the Law
As transgender lawyers increasingly join our profession, lawyers are more likely to interact with them at their offices, in courthouses, and at bar events. How can we move past tolerance toward understanding so that we can meet our obligations of civility and professionalism, "the hallmarks of a learned profession dedicated to public service".
This panel of notable transgender lawyers and social justice leaders will discuss how the increasing visibility of transgender, non-binary, and non-gender-conforming individuals has changed the legal profession, and what they want lawyers to know so we can create an inclusive environment for all of our legal colleagues.
ABA, Commission on Sexual Orientation and Gender Identity, Combating LGBT Implicit Bias in the Legal Profession
A panel on addressing LGBT implicit bias in the legal profession.
Peter Blanck et al., Diversity and Inclusion in the American Legal Profession: First Phase Findings from a National Study of Lawyers with Disabilities and Lawyers who identify as LGBTQ+, 23 UDC/DCSL L. Rev. 23 (2020).
First phase findings from a National Study of Lawyers with Disabilities and Lawyers who identify as LGBTQ+ in collaboration with the Burton Blatt Institute at Syracuse University.
ABA, Council for Diversity in the Educational Pipelinem Centering on Experiences: Supporting LGBTQ+ Individuals in the Pipeline
Lesbian, gay, bisexual, transgender and queer (LGBTQ+) students face distinct challenges navigating the pipeline into law school and the profession. Those obstacles intensify for students who identify as transgender or nonbinary, where existing programs may support LGBTQ+ students generally, but are not fully inclusive of transgender and nonbinary issues. This is also true for students at the intersection of race, sexual orientation and gender identity. As the number of LGBTQ+ individuals entering law school and the legal profession continues to grow, it is important to critically consider (1) how to better support LGBTQ+ students into and through law school, and (2) how to help ensure a successful transition into the legal profession. This program will explore the unique issues LGBTQ+ individuals are facing in the long road to becoming a lawyer. Panelists from a variety of backgrounds will discuss their personal experiences in the pipeline, in legal education, and the legal profession, and how law school and legal profession stakeholders can offset the impact of a system that often sets them up to fail.