This week in the Law Library, we're teaching LLM students about terms and connectors searching; teaching technology in law practice; and celebrating Constitution Week, Banned Books Week, Bisexual Awareness Week, and Hispanic Heritage Month.
This Week's Research Sessions
Monday, September 19, 2022
Legal Research & Writing for LLM Students
Shannon Kemen, Legal Technology & Research Instructional Services Librarian
Room 230
8:00am – 9:20am
Terms and Connectors Searching
Tuesday, September 20, 2022
Technology in Law Practice
Shannon Kemen, Legal Technology & Research Instructional Services Librarian
Room 107
11:10am – 12:05pm
Thursday, September 22, 2022
Technology in Law Practice
Shannon Kemen, Legal Technology & Research Instructional Services Librarian
Room 107
11:10am – 12:05pm
Celebrate Constitution Week with the Law Library
September 17 through September 23 is Constitution Week! In celebration, we will be highlighting constitutional law resources. For more information on Constitution Day and Constitution Week, see last Friday's Celebrate Constitution Day post.
President Biden's Presidential Proclamation on Constitution Day and Citizenship Day, and Constitution Week, 2022
Featured Database
Research the constitutional and political development of every country in the world. The United States of America entry includes important predecessor documents to the Constitution, scholarly articles, commentaries, and more.
Featured Video
This video, introduces US Constitutional and statutory law. It explains where they fit in the hierarchy of legal authority, what a session law is, what a code is, and the difference between official and unofficial codes. The video is 11:24 minutes long and features closed captioning and a table of contents.
Featured Study Aids
Constitutional Law Stories, available through the West Academic study aid subscription, provides a student with an understanding of 15 leading U.S. constitutional law cases. It focuses on how lawyers, judges, and socioeconomic factors shaped the litigation, and why the cases have attained landmark status.
Constitutional Law: National Power and Federalism, available through the Aspen Learning Library study aid subscription, is a problem-oriented guide to the principle doctrines of constitutional law that are covered in the typical course. This text walks the student through issues pertaining to the structure of our constitutional system, including judicial review, justiciability, national power, supremacy, the separation of powers and federalism, as well as some of the structural limitations that the Constitution imposes on state powers. Combines textual material with well-written and comprehensive examples, explanations, and questions to test students' comprehension of the materials and provide practice in applying legal principles to fact patterns.
This text, available through the Lexis Overdrive study aid subscription, provides the current black letter Constitutional Law doctrines alongside the historical background needed to understand them and the major lines of dissenting thought. It explains the methodological approaches the Court has taken to the topics it covers and is interspersed with commentary to help readers understand both those approaches and the rules they generate.
Featured Treatise
Treatise on Constitutional Law: Substance & Procedure
Rotunda and Nowak's Treatise on Constitutional Law – Substance and Procedure, available on Westlaw, provides scholars, practitioners, judges, and officials with an up-to-date analysis and synthesis of federal constitutional law. Focus is primarily on the Supreme Court and incorporates the political, historical, and economic background of court decisions.The text analyzes constitutional questions in terms of precedent, political science theory, economics, and American history, making the leading cases understandable concerning both their overall significance and the precise legal rules they establish.
Featured Website
The Constitution of the United States of America: Analysis and Interpretation ("Constitution Annotated" or "CONAN") provides a legal analysis and interpretation of the United States Constitution based on a comprehensive review of Supreme Court case law and, where relevant, historical practices that have defined the text of the Constitution. This regularly updated resource is written in "plain English" and useful for a wide audience.
Celebrate Banned Books
September 18-24 2022 is Banned Books Week. Books unite us. Books encourage boundless exploration and allow readers to spread their wings. Stories give flight to new ideas and perspectives. Reading—especially books that set us free—expands our worldview. Censorship, on the other hand, locks away our freedom and divides us from humanity in our own cages. The American Library Association tracked 729 challenges to library, school, and university materials and services in 2021. 1,597 individual books were challenged or banned in 2021.
Celebrate Bisexuality Week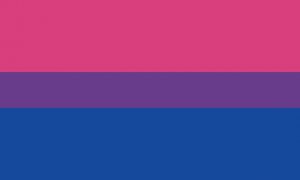 Bisexuality Week, also known as #BiWeek, is celebrated in September (during the week of September 23rd, which is Bi Visibility Day). It promotes visibility of bisexuality and celebrates the resiliency of bisexual persons. According to Human Rights Campaign, someone who is bisexual "is someone who is emotionally, romantically or sexually attracted to more than one sex, gender or gender identity, though not necessarily simultaneously, in the same way or to the same degree." HRC's Brief Guide to Getting Bisexual Coverage Right. A Gallup poll found more than half of LGBT adults (54.6%) identify as bisexual. Jeffrey M. Jones, LGBT Identification Rises to 5.6% in Latest U.S. Estimate, Gallup (Feb. 24, 2021). Bisexual people are often assumed to be gay, lesbian, or heterosexual based on the gender of their partner and they experience biphobia from both inside the LGBTQ+ community and from their larger communities. Movement Advancement Project, Invisible Majority: The Disparities Facing Bisexual People and How to Remedy Them (2016).
Celebrate Hispanic Heritage Month
Hispanic Heritage Month is September 15 to October 15 and celebrates the contributions and importance of Hispanics and Latinos to the United States and those American citizens whose ancestors came from Spain, Mexico, the Caribbean, Central America, and South America. This year's theme is Unidos: Inclusivity for a Stronger Nation.
This week, we take a look at LatinX attorneys and law students. According to the 2021 NALP Diversity Report, LatinX attorneys made up 2.86% of partners and 6.11% of associates. In Cincinnati, LatinX attorneys made up 1.27% of partners and 4.69% of associates. According to the LSAC Year to Date American Bar Association 2022 Applicant and Application Counts, 9,588 law school applicants identified as Latino or Hispanic. According to the 2021 survey by the ABA Young Lawyers Division and the ABA Media Relations and Strategic Communications Division, Black and Hispanic law school graduates generally take on more student loan debt than white students.
UC Celebrations & Events
UC Alumni Association Celebrates Hispanic Heritage Month
CECH National Hispanic Heritage Month
Judy Ashton, Hoxworth CEO José Cancelas Receives Hispanic Heritage Award (Sept. 12, 2022)
LACLS Film Screening and Discussion on Oklahoma Mon Amour, Wednesday, Sept. 21, 2022 12:00pm – 2:00pm, Tangeman Center Cinema
Presentation of Reggaeton, an Urban Novel by Dali Amador, Thursday, Sept. 29, 2022 3:00pm – 4:00pm at the Faculty Enrichment Center (requires UC authentication)
LEA Presents Cocina Conmigo, Thursday, September 29, 2022 5:00pm – 6:00pm, Max Kade Cultural Center
LACLS Public Health & Latinx Community Roundtable, Wednesday, October 5 3:30pm – 4:30pm, A&S Hall Room 53 or Zoom
Hispanic Heritage Month at UCBA: Taste of Mexico Food Truck, Monday, October 17, 2022, 11:30am – 2:00pm, UCBA Muntz Traffic Circle