Happy Fall Break!
This week in the Law Library it's fall break! Although there may not be classes, the Law Library is still open! Need to access study aids? Remember that you can access our electronic study aids 24/7 from on-campus or off-campus. Links to access West Academic and the LexisNexis Digital Library, as well as study aids by subject, are available on our Exam Study Guide. Are you researching a paper for class over break? Check out our Seminar Paper Research Guide. Working on a cite checking assignment? Don't forget our guide for UC Law Journals.
Law Student Mental Health Awareness Day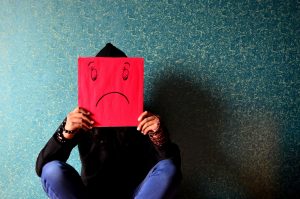 October 10 is Law Student Mental Health Awareness Week. You, the law student, are not alone in struggles with mental health. Seeking help is not a sign of weakness, but rather a sign of strength. .Focus, resilience, balance and overall wellness are essential to a successful and fulfilling experience as a law student and as an attorney. Our Resiliency & Wellness for Law Students & Lawyers guide will provide you with resources to help you throughout your time in law school and as you practice law.
Celebrate Indigenous Peoples Day
On October 3, 2018, Cincinnati City Council passed a resolution officially recognizing the second Monday in October as Indigenous Peoples Day. President Biden has also proclaimed October 10 as Indigenous Peoples Day.
The Greater Cincinnati Native American Coalition feels that this toolkit is the most concise education for any person interested in supporting Indigenous folx.
American Indian Histories and Cultures
Explore manuscripts, artwork and rare printed books dating from the earliest contact with European settlers right up to photographs and newspapers from the mid-twentieth century. Browse through a wide range of rare and original documents from treaties, speeches and diaries, to historic maps and travel journals.
Bibliography of Indigenous Peoples in North America
Bibliography of Indigenous Peoples in North America is a bibliographic database covering all aspects of native North American culture¸ history¸ and life. This resource covers a wide range of topics including archaeology¸ multicultural relations¸ gaming¸ governance¸ legend¸ and literacy. BIPNA contains more than 80¸000 citations for books¸ essays¸ journal articles¸ and government documents of the United States and Canada. Dates of coverage for included content range from the sixteenth century to the present.
National Museum of the American Indian Online Exhibits
The National Museum of the American Indian cares for one of the world's most expansive collections of Native artifacts, including objects, photographs, archives, and media covering the entire Western Hemisphere, from the Arctic Circle to Tierra del Fuego. The NMAI has been steadfastly committed to bringing Native voices to what the museum writes and presents, whether on-site at one of the three NMAI venues, through the museum's publications, or via the Internet. The NMAI is also dedicated to acting as a resource for the hemisphere's Native communities and to serving the greater public as an honest and thoughtful conduit to Native cultures—present and past—in all their richness, depth, and diversity.
Native Land Digital strives to create and foster conversations about the history of colonialism, Indigenous ways of knowing, and settler-Indigenous relations, through educational resources such as their map and Territory Acknowledgement Guide. Native Land Digital creates spaces where non-Indigenous people can be invited and challenged to learn more about the lands they inhabit, the history of those lands, and how to actively be part of a better future going forward together.
Celebrate Hispanic Heritage Month
Hispanic Heritage Month is September 15 to October 15 and celebrates the contributions and importance of Hispanics and Latinos to the United States and those American citizens whose ancestors came from Spain, Mexico, the Caribbean, Central America, and South America. This year's theme is Unidos: Inclusivity for a Stronger Nation.
UC & UC Law Celebrations & Events
Thursday, October 13, 2022
LatinX Food Fest
1pm – 4pm
Sigma Sigma
Friday, October 14, 2022
Futbol A La Gente!
5pm
Gettler Stadium
Latinx en Acción is hosting a friendly soccer game. There will be tabling from different organization and snacks. RSVP
Monday, October 17, 2022
Hispanic Heritage Month at UCBA: Taste of Mexico Food Truck, 11:30am – 2:00pm, UCBA Muntz Traffic Circle
5 LatinX Resources to Explore Hispanic Heritage
This week we continue exploring more resources on Hispanic heritage.
Bibliographic materials on Mexican-American topics 1967 to the present. Scope expanded 1992 to include the broader Latino experience¸ including Puerto Ricans¸ Cuban Americans¸ and Central American immigrants. Includes the Spanish Speaking Mental Health Database.
Full text articles from newspapers and periodicals published by the ethnic and minority press in America¸ some dating back to 1985.
Coverage: Full Text; 1985 – present
Statistics and demographic information from the Pew Research Center.
HAPI Online combines current information about Latin America with complete coverage spanning more than 25 years¸ from 1970 to the present. The database contains over 200¸000 citations from 400 humanities and social science journals published worldwide. Most of the journals covered by HAPI are not comprehensively indexed elsewhere¸ although many articles from these journals are selectively included in HLAS.
The LatCrit community operates as a not-for-profit corporation. LatCrit goals are: (1) to develop a critical, activist and inter-disciplinary discourse on law and policy towards Latinas/os, and (2) to foster both the development of coalitional theory and practice as well as the accessibility of this knowledge to agents of social and legal transformation. LatCrit theorists aim to center Latinas/os" multiple internal diversities and to situate Latinas/os in larger inter-group frameworks, both domestically and globally, to promote social justice awareness and activism.
National Domestic Violence Awareness Month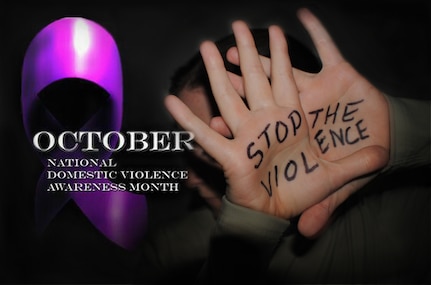 October is National Domestic Violence Awareness Month. Begun in 1981 by the National Coalition Against Domestic Violence, it is a Day of Unity to connect battered women's advocates across the country.
More Help Resources for Domestic Violence
National Clearinghouse on Abuse in Later Life 
1-608-255-0539
https://www.ncall.us
National Center for Elder Abuse 
1-855-500-3537
https://www.aginginplace.org
Battered Women's Justice Project 
1-800-903-0111
https://www.bwjp.org
Legal Momentum 
1-212-925-6635
https://www.legalmomentum.org
Womenslaw.org 
https://www.womenslaw.org
National Clearinghouse for the Defense of Battered Women 
1-800-903-0111 x 3
https://www.ncdbw.org
Legal Network for Gender Equity
https://nwlc.org/join-the-legal-network/
Ohio Domestic Violence Network
1-800-934-9840
https://www.odvn.org
Women's Crisis Center
1-800-928-3335
https://www.wccky.org/
National Cybersecurity Awareness Month

October is also National Cybersecurity Awareness Month. Cybersecurity Awareness Month was launched by the National Cyber Security Alliance & the U.S. Department of Homeland Security in October 2004.
This year's campaign theme — "See Yourself in Cyber" — demonstrates that while cybersecurity may seem like a complex subject, ultimately, it's really all about people. For individuals and families, you are encouraged to See Yourself taking action to stay safe online. That means enabling basic cyber hygiene practices: update your software, think before you click, have good strong passwords or a password keeper, and enable multi-factor authentication (meaning you need "More Than A Password!") on all your sensitive accounts.
Federal Virtual Training Environment Public Cyber Security Training On Demand

The Federal Virtual Training Environment (FedVTE) is now offering courses that are free and available to the public. With courses ranging from beginner to advanced levels, you can strengthen or build your cybersecurity skillsets at your own pace and schedule!
October Arguments at the United States Supreme Court
From SCOTUS Blog:
Tuesday, October 11, 2022
Reed v. Goertz – whether the statute of limitations for a 42 U.S.C. § 1983 claim seeking DNA testing of crime-scene evidence begins to run at the end of state-court litigation denying DNA testing, including any appeals (as the U.S. Court of Appeals for the 11th Circuit has held), or whether it begins to run at the moment the state trial court denies DNA testing, despite any subsequent appeal (as the U.S. Court of Appeals for the 5th Circuit, joining the U.S. Court of Appeals for the 7th Circuit, held).
Nat'l Pork Producers Council v. Ross – (1) whether allegations that a state law has dramatic economic effects largely outside of the state and requires pervasive changes to an integrated nationwide industry state a violation of the dormant commerce clause, or whether the extraterritoriality principle described in the Supreme Court's decisions is now a dead letter; and (2) whether such allegations, concerning a law that is based solely on preferences regarding out-of-state housing of farm animals, state a claim under Pike v. Bruce Church, Inc.
Wednesday, October 12, 2022
Andy Warhol Found. for the Visual Arts v. Goldsmith – whether a work of art is "transformative" when it conveys a different meaning or message from its source material (as the Supreme Court, U.S. Court of Appeals for the 9th Circuit, and other courts of appeals have held), or whether a court is forbidden from considering the meaning of the accused work where it "recognizably deriv[es] from" its source material (as the U.S. Court of Appeals for the 2nd Circuit has held).
Helix Energy Sol. Grp. v. Hewitt – whether a supervisor making over $200,000 each year is entitled to overtime pay because the standalone regulatory exemption set forth in 29 C.F.R. § 541.601 remains subject to the detailed requirements of 29 C.F.R. § 541.604 when determining whether highly compensated supervisors are exempt from the Fair Labor Standards Act's overtime-pay requirements.