Happy Halloween!
This week in the Law Library we're continuing to move the archives and books into the new building! We're also teaching technology in law practice and introducing students to the Legal Technology Competency's Procertus. We're also continuing to raise awareness for domestic violence and cybersecurity,  celebrating American Indian and Alaska Native Heritage Month, and previewing U.S. Supreme Court decisions.
This Week's Research Sessions
Tuesday, November 1, 2022
Technology in Law Practice
Shannon Kemen, Legal Technology & Research Instructional Services Librarian
Room 107
11:10am – 12:05pm
Wednesday, November 2, 2022
Legal Technology Competency Program
Shannon Kemen, Legal Technology & Research Instructional Services Librarian
l2:00pm – 1:00pm
Room 107
Procertas
Get started with Procertas Legal Technology Assessments (LTA)! Procertas LTA modules can help you learn how to properly format your Memos and Briefs for Lawyering as well as increase your proficiency with Excel, PowerPoint, and PDF to help you get ready for on the job technology needs. Students who complete the requirements of the Legal Technology Competency Program before graduation will receive a notation on their transcript stating that they are competent with respect to legal technology. For questions, or to RSVP, contact Shannon Kemen at shannon.kemen@uc.edu.
Thursday, November 3, 2022
Technology in Law Practice
Shannon Kemen, Legal Technology & Research Instructional Services Librarian
Room 107
11:10am – 12:05pm
Featured Study Aids
Available via the West Academic study aid subscription, this hornbook explains the Federal Rules, selected state variations, major cases, essential doctrines, and important underlying policies. Frequent practical examples drawn from courtroom practice introduce students to courtroom procedure, provide a context in which evidence problems arise, and acquaint them with the language of the courtroom.
Available via the LexisNexis Digital Library subscription, this guide focuses on the Federal Rules of Evidence, breaking down the hearsay rule into its elements and explaining them in straightforward language. It does the same for each of the 29 exceptions to the hearsay rule. The book covers the Sixth Amendment Confrontation Clause and includes a proposed amendment to the Rules. It also explains related subjects: what a grand jury is and how it operates; offers of proof, order of proof, burdens of proof; conditional relevancy and conditional admissibility; and privileged communications.
Available via the Aspen Learning Library subscription, this text covers the Federal Rules of Evidence and includes the latest Supreme Court cases. It also analyzes the ebb and flow of Confrontation Clause jurisprudence. Analysis is first provided for a topic and then examples are given to help students understand the analysis. A series of problems at the end of each section or chapter assist you in testing your understanding. Answers are provided for these problems.
Featured Database
The E-Discovery Practice Center integrates news, primary sources including both published and unpublished state and federal court opinions, tools, sample forms, and expert guidance.
Featured Guide
The Evidence page within the Exam Study Guide covers Evidence study aids and is organized by study aids that will help you in understanding Evidence and study aids that will help you review and prepare for an Evidence exam.
Featured Treatise
Available on Westlaw, the Wright & Miller multi-volume treatise covers all aspects of federal civil, criminal and appellate procedure, including rules of procedure and evidence. It provides extensive rule-by-rule discussion, with copious references to cases and other materials.
Featured Video
The study of human memory provides evidence for some of the best practices in eyewitness testimony, but will the criminal justice system adopt these practices? How can psychological scientists and law experts work together to reduce wrongful convictions based on eyewitness misidentifications? In this webinar John T. Wixted, lead author of "Test a Witness's Memory of a Suspect Only Once" (2021) was joined by U.S. District Judge Jed S. Rakoff to explore these issues and more.
National Domestic Violence Awareness Month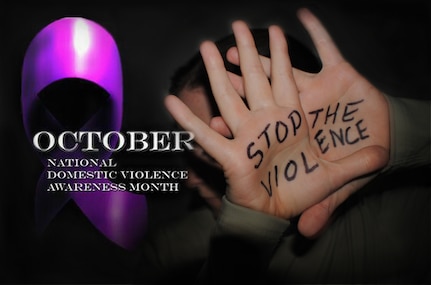 October is National Domestic Violence Awareness Month. Begun in 1981 by the National Coalition Against Domestic Violence, it is a Day of Unity to connect battered women's advocates across the country.
More Help Resources for Domestic Violence
The world's largest domestic violence research data base, 2,657 pages, with summaries of 1700 peer-reviewed studies. For this project, a total of 42 scholars and 70 research assistants at 20 universities and research institutions spent two years or more researching their topics and writing the results. Approximately 12,000 studies were considered and more than 1,700 were summarized and organized into tables. The 17 manuscripts, which provide a review of findings on each of the topics, for a total of 2,657 pages, appear in 5 consecutive special issues of the peer-reviewed journal Partner Abuse. All conclusions, including the extent to which the research evidence supports or undermines current theories, are based strictly on the data collected.
From sexual or spousal abuse to child abuse and neglect, domestic violence entails any abusive behavior by one person to maintain power over another in a close relationship. The scope of RAND's research on domestic violence includes its effects on families and children, the link between substance use and domestic violence, domestic violence by or against military service members, and how clinical depression and post-traumatic stress disorder may be contributing factors.
In December 2006, the General Assembly of the United Nations adopted a comprehensive resolution calling for intensification of efforts to eliminate all forms of violence against women and requesting the Secretary-General to establish a coordinated database on the extent, nature and consequences of all forms of violence against women, and on the impact and effectiveness of policies and programs for eliminating such violence. The database was developed and launched in 2009, and was called the "UN Secretary-General's database on violence against women". In 2016, in accordance with the adoption of the 2030 Agenda for Sustainable Development, UN Women updated and redesigned the database and relaunched it as the "Global Database on Violence against Women". UN Women serves as the secretariat for the database.
Domestic violence can jeopardize a survivor's ability to keep a job, typically either because of the need for time off to attend court or to receive medical care, or due to the abuser's interference in the survivor's ability to conduct her daily life by preventing her from going to work, harassing her at work, limiting access to money and transportation, or manipulating child-care arrangements. Survivors are therefore more likely than other women to be unemployed, to suffer from health problems that can affect employability and job performance, to report lower personal income, and to rely on public benefits (Legal Momentum, 2015). Resources listed here focus on statistics, studies, laws and information on employer responses to domestic violence in the workplace.
Explore their portfolio of projects related to domestic violence prevention.
National Cybersecurity Awareness Month

October is also National Cybersecurity Awareness Month. Cybersecurity Awareness Month was launched by the National Cyber Security Alliance & the U.S. Department of Homeland Security in October 2004.
This year's campaign theme — "See Yourself in Cyber" — demonstrates that while cybersecurity may seem like a complex subject, ultimately, it's really all about people. For individuals and families, you are encouraged to See Yourself taking action to stay safe online. That means enabling basic cyber hygiene practices: update your software, think before you click, have good strong passwords or a password keeper, and enable multi-factor authentication (meaning you need "More Than A Password!") on all your sensitive accounts.
More Resources on Cybersecurity
American Indian and Alaska Native Heritage Month
November is American Indian and Alaska Native Heritage Month! In 1990, President George H.W. Bush signed a joint congressional resolution designating November 1990 as "National American Indian Heritage Month." Similar proclamations have been issued every year since 1994. Celebrate with us as we explore the contributions and history of the Native people in the United States of America.
5 Resources to Learn More about American Indians and Alaska Natives
The ABA Diversity and Inclusion Advisory Council is proud to launch a 21-Day Native American Heritage Equity Habit Building Challenge syllabus in honor of National Native American Month. ABA members and non-members are invited to participate in this Equity Habit-Building Challenge. The goal of the Challenge is to assist each of us to become more aware, compassionate, constructive, engaged people in the quest for equity, and specifically to learn more about the Native American communities.
A presentation featuring leaders in activism and the legal profession who are of Native American Heritage.
The NCAI Policy Research Center's mission is to lead, conduct, and translate high quality policy research and data to improve outcomes for Indian Country.
This PBS Western Reserve multimedia project studies the rich cultural and historical heritage of the Native American nations that have populated Ohio since prehistoric times.
This Facts for Features presents statistics for American Indian and Alaska Native population, one of the six major race categories defined by the U.S. Office of Management and Budget.
November Arguments at the United States Supreme Court
From SCOTUS Blog:
Monday, October 31, 2022
Students for Fair Admissions Inc. v. Univ. of N. Carolina – (1) whether the Supreme Court should overrule Grutter v. Bollinger and hold that institutions of higher education cannot use race as a factor in admissions; and (2) whether a university can reject a race-neutral alternative because it would change the composition of the student body, without proving that the alternative would cause a dramatic sacrifice in academic quality or the educational benefits of overall student-body diversity.
Students for Fair Admissions, Inc. v. President & Fellows of Harvard Coll. – (1) whether the Supreme Court should overrule Grutter v. Bollinger and hold that institutions of higher education cannot use race as a factor in admissions; and (2) whether Harvard College is violating Title VI of the Civil Rights Act by penalizing Asian American applicants, engaging in racial balancing, overemphasizing race and rejecting workable race-neutral alternatives.
Tuesday, November 1, 2022
Cruz v. Arizona – whether the Arizona Supreme Court's holding that Arizona Rule of Criminal Procedure 32.1 (g) precluded post-conviction relief is an adequate and independent state-law ground for the judgment.
Jones v. Hendrix – whether federal inmates who did not — because established circuit precedent stood firmly against them — challenge their convictions on the ground that the statute of conviction did not criminalize their activity may apply for habeas relief under 28 U.S.C § 2241 after the Supreme Court later makes clear in a retroactively applicable decision that the circuit precedent was wrong and that they are legally innocent of the crime of conviction.
Wednesday, November 2, 2022
Bittner v. United States – whether a "violation" under the Bank Secrecy Act is the failure to file an annual Report of Foreign Bank and Financial Accounts (no matter the number of foreign accounts), or whether there is a separate violation for each individual account that was not properly reported.