This week in the Law Library we welcome our LLM students and provide additional summer legal research tips.
Welcome LLM Students
Welcome to our LLM students! We're so happy that you joined us!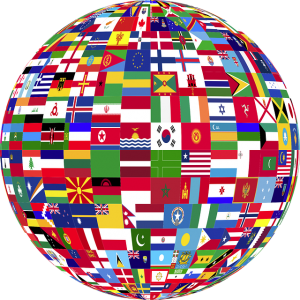 Image by Gordon Johnson from Pixabay
LLM Introduction to the Law Library
Wednesday, Aug. 9
2:00pm – 3:30pm
Room TBA
Be sure and check out our LLM Success Guide!
Building and Library Access for Law Students and Faculty
Building doors are unlocked Monday — Friday 8:00am – 5:00pm except during University of Cincinnati holidays. Law students, faculty, and staff have 24/7 access with their UC Bearcat ID cards.
Circulation Desk Hours
Circulation and reference are only available during certain hours. Hours vary during holidays. You can check Library hours at 556-0163 or at https://law.uc.edu/education/library.html. If you need circulation assistance, please contact the Circulation Manager, Justin Ellis.
Summer 2023 (May 15 – Aug. 20, 2023)
Monday – Friday: 9:00am – 5:00pm
Fall 2023 (beginning Aug. 20, 2023)

Monday – Friday: 8:00am – 5:00pm; Law students 8:00am – 6:00pm
Saturday: CLOSED to non-law students; Law students 10:00am – 1:00pm
Sunday: CLOSED to non-law students; Law students10:00am – 1:00pm
CLOSED Monday, Sept. 4, 2023
Summer Legal Research Tips
Previously, we looked at initial steps to take when you get a summer research project, researching secondary sources, the structure and organization of statutory codes and where to find them, statutory finding tools, using citators to validate statutes, researching historical codes, statutory surveys, finding cases, validating cases, and began covering legislative history research. This week we continue our coverage of legislative history research.
More Resources for Federal Legislative History
ProQuest Congressional
Sometimes, unfortunately, no one has compiled a legislative history for you and you have to do it yourself. One of the best ways to find legislative history documents not already gathered by someone else is to use the ProQuest Congressional database. This is different from the ProQuest Legislative Insight. You can find the link for this database under the Research Tools & Databases on the Law Library's webpage. Within ProQuest Congressional, the easiest way is to search by Public Law Number. To get to that search screen click the Congressional Publications link in the top left corner of the page. Then select Search by Number. If you have the public law number or Statutes at Large citation for an enacted law, use those. If you have a bill number for a law that was not enacted, use that.
Lexis
In addition to the selected compiled legislative histories, Lexis also has individual legislative history documents. Search in the Federal Legislative Bill History, Committee Reports, and Congressional Record.
Westlaw
You can also find individual legislative history documents on Westlaw. Instead of clicking on the US GAO Federal Legislative Histories or the Arnold & Porter Legislative Histories, search the Legislative Histories — Congressional Reports, Congressional Record, U.S. Congressional Testimony, and historical public laws.
Congress.gov
You can look up more current legislation on Congress.gov. Clicking on the Actions gives a chronology of everything that happened to the bill in reverse chronological order. There are links to some but not all documents. The more recent your bill or public law, the more likely you are to find links to documents.
Check out our guide on Federal Legislative History for more information and resources!
Researching State Legislative History
The resources available for state legislative history vary widely from jurisdiction to jurisdiction. The General Assembly in Ohio, for example, does not maintain a formal, comprehensive record of legislative activity with respect to a particular piece of legislation as occurs, in the U.S. Congress.
Ohio
Ohio Session Laws
Ohio session laws used to be published in the print Laws of Ohio but in 2006, they discontinued publication. Now the Laws of Ohio are available on the Ohio Secretary of State's website. You can also find the session laws on the General Assembly's website. The Laws of Ohio are the official publication of the Ohio legislative enactments. They are the full text of acts, whether codified or uncodified.
Codified vs. Uncodified Laws
Did you know that not all laws are codified? An uncodified law is part of the law of Ohio and is filed in the office of the Secretary of State. However, because it is not a law of a general and permanent nature, it does not appear in the statutes in codified form. Common examples of session laws not codified include: preambles and recitals; provisions that have only local or regional application; provisions that may apply for a limited time; and provisions that may apply to a limited number of circumstances.
Ohio House & Senate Committee Material
Ohio committee material is very scarce. The House & Senate Journals are the best source of procedural actions taken on a bill. They include things like introductions, referrals to committees, committee reports, floor motions, and votes. Unfortunately in Ohio, committee reports are really just simple statements: "The bla bla bla bla committee reports it back and recommends its passage…" House & Senate Journals can be found on the General Assembly's website. Archived versions going back to 2003 can be found on the General Assembly's Archives website.
In Ohio, you can use the committee name(s) to request the House of Representative and Senate Committee Files. The Committee Files may contain transcripts of hearings, reports, voting records, copies of bill and reference materials. You can get these through the Ohio History Connection.
Hannah Capitol Connection is a database that we subscribe to where you can access Ohio documents created during the legislative process going back to 1989. It also includes reporters' notes of Committee activity which you won't find on the Ohio General Assembly website but those would not be as complete as what you might find through Ohio History Connection.
You can find more information on doing Ohio legislative history research on our Ohio Legal research guide.
Other States
Because each state differs on what legislative history resources are available, it is best to consult a state specific guide for the jurisdiction for which you need to do the research. How can you find such a guide? The Maurer School of Law has a guide to help: State Legislative History Research Guides Inventory.