This Week's Research Sessions
Monday, Oct. 26, 2020
The Technology of Law Practice with Legal Technology & Research Instructional Services Librarian Shannon Kemen
Tuesday, Oct. 27, 2020
Prof. McCord, Lawyering I, section 1 with Associate Dean of Library Services Michael Whiteman

Basic Terms & Connectors Searching
9:00am – 10:25am
Zoom

Prof. McCord, section 3 with Electronic Resources Instructional Services Librarian Ron Jones

Basic Terms & Connectors Searching
3:30pm – 4:55pm
Zoom
Wednesday, Oct. 28, 2020
The Technology of Law Practice with Legal Technology & Research Instructional Services Librarian Shannon Kemen
Thursday, Oct. 29, 2020
Prof. Smith's Lawyering I, section 6 with Associate Director Susan Boland

Researching Statutes
9:00am – 10:25am
Zoom

Prof. Smith's Lawyering I, section 4 with Associate Director Susan Boland

Researching Statutes
10:40am – 12:05pm
Zoom
Featured Study Aids
The All-Inclusive Guide to Judicial Clerking

This book is a comprehensive resource ideal for current and prospective law clerks and judicial externs as well as law professors who teach judicial drafting courses or direct judicial externship programs. The book explores the purpose and function of a law clerk, the nature and structure of the judiciary, how to apply for and obtain a clerkship, and most importantly, how to perform it well. Among other things, the book explains how to draft judicial opinions, bench memos, orders, and chambers correspondence as well as how to prepare for oral argument, hearings, and trials. It also discusses judicial ethics, professionalism, confidentiality, courtroom decorum, docket management, and other issues that law clerks commonly encounter. The book breaks down complex tasks, such as opinion drafting, into a series of simple, concrete steps and provides checklists, graphical illustrations, annotated judicial opinions, and sample emails, letters, and samples of other documents that law clerks often prepare. The book also shares practical guidance gleaned from law clerks who have served judges across America.
Available via the West Academic study aid subscription

Behind the Bench: The Guide to Judicial Clerkships

This book includes updated information and resources as your go-to source on judicial clerkships, focusing on what clerkships are, what kind of work clerks do, why you should apply, how to find and apply for the type of clerkship that would be right for you, how to give a strong interview, and why clerkships give you stellar credentials that prospective employers will actively seek out. Behind the Bench: The Guide to Judicial Clerkships is filled with nuts and bolts advice on all elements of the application process, including building a successful application, interviewing, etiquette of offers and acceptances, and special strategies designed to help you in your quest for the perfect clerkship. To further lay the groundwork for a positive experience, this title also features a special section on how to prepare for your clerkship, as well as the code of conduct for law clerks.
Available via the West Academic study aid subscription
Featured Guide
Researching Judges

Law students interested in clerking for a judge will be able to use information about that judge's prior decisions, past legal and educational background and other personal affiliations to prepare for an interview with the judge. This guide provides a quick overview of materials used to research judges. It covers the major print materials, free web sources, and online databases.
Featured Video
A Day in the Life of a Federal Law Clerk

Law students and lawyers are encouraged to pursue federal clerkships; however, no one explains exactly what a job or career as a federal law clerk entails. Expanding on the program "Demystifying the Judicial Clerkship Application Process and Experience," our panel of federal law clerks and a federal judge share their insights and discuss the day-to-day responsibilities and experiences of a federal law clerk. Law students and lawyers interested in pursuing a federal clerkship will hear candid advice from federal law clerks and a federal judge about:

What the day-to-day responsibilities and obligations of a federal law clerk entail
What kinds of challenges one might experience as a federal law clerk
What skills and benefits one might experience as a federal law clerk
How one should develop his or her legal skills to prepare for a federal clerkship
What practical information one needs to know about becoming a successful federal law clerk
Featured Database
HeinOnline History of Supreme Court Nominations

The full text of Supreme Court of the U.S. Hearings and Reports on Successful and Unsuccessful Nominations of Supreme Court Justices by the Senate Judiciary Committee is the focal point of this library. It features full-text searching, beginning with three volumes devoted to the controversial confirmation of Louis Brandeis, the first nominee subject to public hearings. This ongoing series is considered to be the definitive documentary history of the nominations and confirmation process of both successful and unsuccessful nominations through Brett Kavanagh.
National Domestic Violence Awareness Month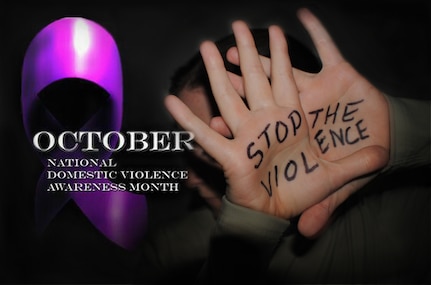 October is National Domestic Violence Awareness Month. Begun in 1981 by the National Coalition Against Domestic Violence, it is a Day of Unity to connect battered women's advocates across the country. At UC Law, you can gain hands-on experience as you learn how to provide holistic legal services to survivors of domestic violence. At the Domestic Violence and Civil Protection Order Clinic, you'll work alongside clinic staff to learn every aspect of civil practice, from initial interviews through advocacy.
Thursday, Oct. 27
Remembering Victims of Domestic Violence Video Tribute

Stop by the YWCA Greater Cincinnati building for a visual projection honoring victims of domestic violence. Remembrance will be projected on rear of building (access from 9th Street) outside. Attendees are encouraged to wear purple. The Genius of Water on Fountain Square and the Duke Energy Convention Center CINCINNATI sign will also be illuminated in purple to raise awareness.
UC Resources
Confidential (No obligation to report)

Women Helping Women On-Campus Advocates

513-556-4418 (9am-5pm M-F)
Steger Student Life Center Room 559
For after-hours support call the Women Helping Women 24/7 helpline at 513-381-5610

Counseling and Psychological Services (CAPS)

24-hour line: 513-556-0648
225 Calhoun Street, Suite 200

To Report (Not Confidential)

Office of Gender Equity and Inclusion/Title IX Office
513-556-3349
3115 Edwards 1 (45 Corry Blvd)
titleix@uc.edu

Crime Victim Services Coordinator

513-556-4905
3 Edwards Center (51 W Corry Blvd.)
jennifer.rowe@uc.edu

UCPD (UC Public Safety)

Three Edwards Center (51 West Corry Blvd.)
513-556-1111
National Cybersecurity Awareness Month

October is also National Cybersecurity Awareness Month. Cybersecurity Awareness Month was launched by the National Cyber Security Alliance & the U.S. Department of Homeland Security in October 2004. The overarching theme for Cybersecurity Awareness Month is "Do Your Part. #BeCyberSmart." The focus theme this year is "If you connect it, protect it." This week, we look at the future of connected devices. Take the Week 4 #BeCyberSmart Trivia Challenge and be entered in a drawing to win a prize!
How we will deal with security?
In the Internet of Things (IOT), there are:
No universal IOT standards
No long-term software support
No guarantees of privacy from IOT devices
Is your car safe? Maybe not! What about other devices?
How will we ensure our private lives stay private?
IOT devices frequently have sensors and tracking enabled. This is helpful for convenience sake but how can we maintain our privacy when everything is interconnected and watching us?
What will we do about sustainability?
Our devices become obsolete faster and faster and as more devices become connected, the lifetime of those devices gets shorter and shorter. What will we do with all of these dead devices?