This Week's Research Sessions
Monday, Oct. 19, 2020
The Technology of Law Practice with Legal Technology & Research Instructional Services Librarian Shannon Kemen
Wednesday, Oct. 21, 2020
The Technology of Law Practice with Legal Technology & Research Instructional Services Librarian Shannon Kemen
Friday, Oct. 23, 2020
Prof. Bock's Legal Writing & Research for LLMs with Associate Director Susan Boland

Researching Cases & Citators
8:30am – 9:55am
Zoom
Featured Law Library Resources
Featured Study Aids
CALI Lessons

Check out thousands of CALI Lessons on all kinds of legal subjects!
If you haven't registered for CALI access yet, you'll need to contact a reference librarian for the College of Law's access code.
Featured Guide
Featured Video
Open Access Week

It's Open Access Week! This year's theme is 'Taking Action to Build Structural Equity and Inclusion." 2020 marks the third consecutive year the theme for International Open Access Week will focus on the urgent need for action on equity and inclusion. Open Access (OA) literature is digital, online, free of charge, and free of most copyright and licensing restrictions. Open access makes scholarly work available to everyone, not just those who can afford to purchase subscriptions to the journals and monographs. The Durham Statement on Open Access to Legal Scholarship, calls for all law schools to stop publishing their journals in print format and to rely instead on electronic publication coupled with a commitment to keep the electronic versions available in stable, open, digital formats. Visit the Open Access Week website for more information. Did you know that CALI's eLangdell Press is a leading publisher of OER materials in legal education?
National Domestic Violence Awareness Month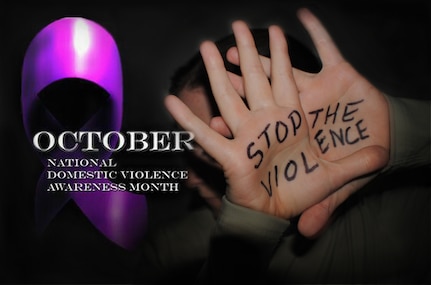 October is National Domestic Violence Awareness Month. Begun in 1981 by the National Coalition Against Domestic Violence, it is a Day of Unity to connect battered women's advocates across the country. At UC Law, you can gain hands-on experience as you learn how to provide holistic legal services to survivors of domestic violence. At the Domestic Violence and Civil Protection Order Clinic, you'll work alongside clinic staff to learn every aspect of civil practice, from initial interviews through advocacy. Become a Bearcat Bystander
Wednesday, Oct. 20, 2020
Women Helping Women Campus Advocates featuring Peers Helping Peers Virtual Open House

4:30pm – 5:30pm
Instagram Live on @whwcampusadv
Thursday, Oct. 21, 2020
Survivor Resource Panel

Join a Q&A with a panel of UC professionals who specialize in supporting survivors of gender-based violence. Panelist will include representatives from CAPS,WHW Campus Advocates, UCPD, UC Title IX, and UHS.
1:00pm – 2:00pm
Teams
Selected Resources
National Cybersecurity Awareness Month

October is also National Cybersecurity Awareness Month. Cybersecurity Awareness Month was launched by the National Cyber Security Alliance & the U.S. Department of Homeland Security in October 2004. The overarching theme for Cybersecurity Awareness Month is "Do Your Part. #BeCyberSmart." The focus theme this year is "If you connect it, protect it." This week, we look at securing personal health information.
Tips for Securing Personal Health Information
App with care!

Only download from trusted sources and immediately configure privacy and security settings

Wearable tech is watching!

Configure privacy and security settings and don't assume your information is private

Make health portal passphrases unique, long, and strong
Use 2-Factor authentication on insurance, health portals, and financial accounts
Shred paper documentation containing health information
Share with care

Public chat forums and boards on medical subjects are not private and secure!
Take the Week 3 #BeCyberSmart Trivia Challenge
Take this week's #BeCyberSmart Trivia Challenge and provide your email address to enter the "Cybersecurity Champion Prize Drawing!" Students, faculty and staff members who take the weekly #BeCyberSmart Trivia Challenge and provide their email address will be automatically entered into the "Cybersecurity Champion Prize Drawing" each Thursday in October. One winner will be randomly selected on Thursday, October 8, 15, 22, and 29. All winners will receive an email from the IT@UC Office of Information Security Prize Patrol.