This week in the Law Library, we remind everyone we'll be closed July 4th and 5th, look at five more resources to help you prepare for the Bar Exam, summer legal research tips on updating and validating statutes, Ohio Supreme Court oral arguments, and continue celebrating Pride Month.
Library & Building Hours
The College of Law Building and the Law Library will be closed July 4-5, 2021 to celebrate Independence Day. Although the physical spaces will be closed, all of our online resources will still be available!
Bar Exam Preparation
The Bar Exam is not a sprint, it's a marathon so pace yourself! Check out this week's Bar Exam Resource highlights below.
Available through the West Academic study aid subscription. Based on the premises that the bar exam essay is often different in style, length, and scoring from the law school exam essay and that organization and issue identification can best be achieved by a structured, strategic approach rather than "winging it," this book uses frameworks as a guide to writing a top-notch essay. The opportunity to practice techniques allows students to further improve their writing.
Available through the West Academic study aid subscription, A Short & Happy Guide to the MEE is shorter than other books on the bar exam because its sole focus is the Multistate Essay Examination. This book is not intended to replace a bar review course for the substantive law you need to know to pass the bar exam. This book teaches you about preparing for and taking the MEE to achieve the highest possible essay scores, beginning with how to use the individual Subject Charts (organized by MEE subject) and Table of Issues (organized by bar administration). These charts identify every issue and sub-issue tested on the MEE over the past 14 years, thus letting you see the frequency of tested topics and gain familiarity with how they are tested. When combined with our unique strategies for writing under timed conditions, developing a well-organized answer, and writing a solid analysis, you are ready to write your way to bar passage.
Available through the West Academic study aid subscription. The Multistate Bar Exam is intimidating because it covers a wide array of subjects and because it is all multiple-choice questions. If you feel overwhelmed by all the subjects and the nuances of them and have never liked multiple-choice questions, particularly in law school, then this book is precisely what you need. Practice multiple-choice questions can serve two purposes. The more common is that they allow you to have some sense of how you are doing–an assessment function. The less common but far more useful function is that they provide a structured study method for review of material. Few students use them that way, but those who do reap great rewards. This small volume will show you how to use practice multiple-choice questions to greatest advantage. That involves changing the way you approach those questions. Conquering the MBE gives you a step-by-step process for attacking every multiple-choice question in every MBE subject, with lots of examples. You will discover that most questions offer review of four concepts rather than just one, and they do so on concrete contexts, not in the abstract. You will also discover that when you do this step-by-step review, one answer, and only one answer, is correct.
Available through the LexisNexis Digital Library, The Zen of Passing the Bar Exam offers a comprehensive approach to studying for (and passing) the bar exam, drawing a parallel between how one should approach the bar exam, and how Zen principles teach one to approach life. Each section of the book offers a Zen quote to introduce concepts that can be applied to studying for the bar exam in order to maximize your chances of passing. Zen teaches that in order to reach enlightenment, one must strive to be balanced, know your true self, know your universe, and stay focused on your path. Similarly, in order to reach the "enlightenment" of passing the bar exam, one must have the attributes of balance (between studying and other aspects of life, as well as balancing your study time between subjects, and between essays, MBE questions, etc.), knowing your true self (what type of essay writer you are, what type of learner you are, what type of exam taker you are, etc.), knowing your universe (knowing the law, how the questions are constructed, what to look for, etc.), and staying focused on your path (when to study, what to do when you are stressed/panicked, what to do when you don¿t know a subject very well, etc.). In addition to offering a comprehensive approach to studying for the bar exam, the book also offers specific, practical advice for doing well on both the essay and MBE portions of the bar exam. The book outlines specific organizational/formatting tips for how to write effective (and efficient) essays under bar exam time constraints. The book provides many exercises, examples, and model answers applicable to any state's bar exam.
Available through the West Academic study aid subscription. Need a little practice with multiple choice questions in federal civil procedure? This third edition (expanded by 28% with new questions, new answers, and new explanations) encompasses material reflecting the Civil Procedure Rule amendments of December 2015, December 2016, and December 2018, along with applicable new case law. This multiple choice practice book is designed for: (a) bar exam takers, who are preparing to take the MBE multiple choice bar exam (Civil Procedure was added in 2015 as a multiple choice testing topic), and (b) 1L law students, who are preparing to take their course examinations. This practice book offers practical, easy-to-follow advice on multiple choice exam-taking strategies, clear suggestions on effective multiple choice practicing techniques, and a robust set of Civil Procedure multiple choice practice questions with answers and explanations (designed to simulate MBE-style questions). Tables help users decode the tested-topic for each practice question.
Summer Legal Research Tips
Last week we looked at researching a statutory issue using the annotated code. This week we're going to look at making sure your statute is current and that it is still good law. Although annotated codes are typically very current, you still want to make sure that there is no new legislation impacting your statute. Always check the date of the code – be aware that even if it is online, it may not be current. Pay attention to any notes on the screen regarding update warnings. Codes can be superseded by new code versions or case law can declare that a statutory section is invalid.
Citators
When making sure your statute is still good law, you'll want to use a citator. A citator tells you which legal materials have cited your statute. Primarily, you'll be looking to see if your statute has been significantly amended, declared unconstitutional, repealed, superseded or preempted. Citators use signals to tell you whether or not something has received negative, positive, or neutral treatment by the sources citing your statute. The Lexis citator is known as Shepards, the Westlaw citator is known as KeyCite, and the Bloomberg Law citator is known as B-Cite.
Checking the Currency of a Statute
To check the currency of a statute, look for the number of the last session law integrated into the code. The location of this currency statement will vary. In Lexis it is near the top of the page, in Westlaw it will be near the bottom of the page. An example of an Ohio statute currency statement found on Lexis or Westlaw would be "current through File 27 of the 134th General Assembly (2021-2022).ed." An example of a Federal statute currency statement would be "current through Pub. L. 117-17." Any law passed since the session law listed will not be reflected in the text of the code. You can update your code with newer session laws by using a legislative service (on Lexis and Westlaw) or checking the jurisdiction's session laws online.
How to Tell if a Statute Is Still Good Law
A red flag in Westlaw indicates that a section has been amended or repealed by a session law or that it has been declared unconstitutional or preempted. In Lexis, the red circle with an exclamation point indicates that a section has strong negative treatment. Such negative treatment would be that it has been amended or repealed, limited, or that it has been declared unconstitutional or void. When your statute has a red signal, be sure an pull up the text of the recently enacted law or of the case to see if it applies to the issue you are researching and if it is binding on your jurisdiction.

A yellow flag in Westlaw indicates that the statute has been renumbered or transferred by a recent session law; that an uncodified session law or proposed legislation affecting the statute is available; that the statute was limited on constitutional or preemption grounds; that its validity was otherwise called into doubt; or that a prior version of the statute received negative treatment from a court. In Lexis, the upside down yellow triangle with an exclamation point indicates that there is pending legislation that could amend your statute. A yellow triangle in Lexis indicates there is some negative treatment, such as it has been criticized. When your statute has a yellow signal, be sure and pull up the text of the session law or proposed legislation or case to see if they are relevant to your issue.
Additional Resources for Updating & Validating Statutes
If you need further help on updating and validating a statute, here are some additional resources:
Researching Statutes: Using Citators for Validation & Research Video
Shepards Statutes Reports on Lexis Advance (PDF)
How to Check the Status of a Statute Using KeyCite (PDF)
June Is Pride Month!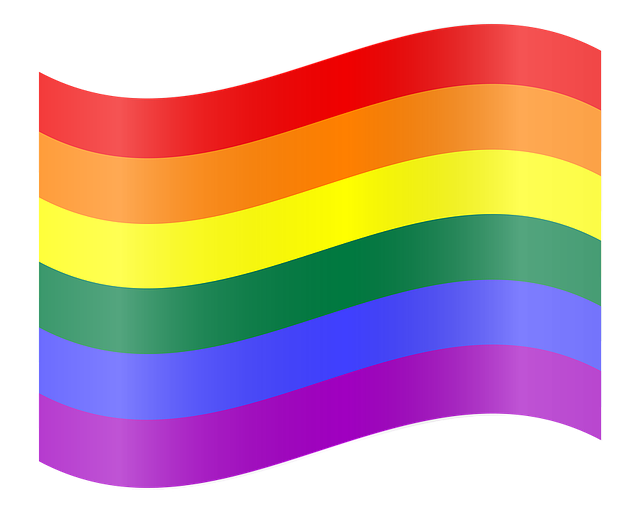 About Pride Month
Pride Month is commemorated each year in the month of June to honor the 1969 Stonewall uprising in New York City. The Stonewall Inn was a popular gay bar that police raided on Jun 28, 1969. The raid resulted in days of protest and the uprising is often cited as a catalyst for LGBTQ+ activism.
5 More Pride Month Resources
Gender Studies Database¸ produced by NISC¸ combines NISC's popular Women's Studies International and Men's Studies databases with the coverage of sexual diversity issues. GSD covers the full spectrum of gender-engaged scholarship inside and outside academia. This database includes more than 696¸750 records with coverage spanning from 1972 and earlier to present.
A mostly full-text collection of newspapers, magazines and journals related to women's studies, men's studies, and gender and gay/lesbian issues. A rich collection of articles, editorials, columns, reviews, etc. provides a broad diversity of perspectives and viewpoints.
LGBT Thought and Culture is an online resource hosting books¸ periodicals¸ and archival materials documenting LGBT political¸ social and cultural movements throughout the twentieth century and into the present day. Supported by the Charles Phelps Taft Research Center.
LGBTQ+ Source (formerly LGBT Life, formerly GLBT Life) is an index to the world's literature regarding gay¸ lesbian¸ bisexual and transgender issues. This database contains indexing and abstracts for more than 120 LGBTQ+-specific core periodicals and over 230 LGBTQ+-specific core books and reference works. The product also contains data mined from over 40 priority periodicals and over 1¸700 select titles¸ as well as full text for 50 of the most important and historically significant LGBTQ+ journals¸ magazines and regional newspapers¸ and dozens of full text monographs. The database includes comprehensive indexing and abstract coverage as well as a specialized LGBTQ+ Thesaurus containing over 6¸300 terms.
The Directory of Open Access Books (DOAB) is a discovery service for open access books. DOAB provides a searchable index to peer-reviewed monographs and edited collections published under an open access licence, with links to the full texts of the publications at the publisher's website or repository. Researchers can use DOAB to access free to read monographs and edited volumes by searching and browsing the directory.
June Oral Arguments at the Ohio Supreme Court
You can view the live stream of oral arguments on the Court's website or see them after the arguments take place in the Ohio Channel archives.
Tuesday, June 29, 2021
Wednesday, June 30, 2021